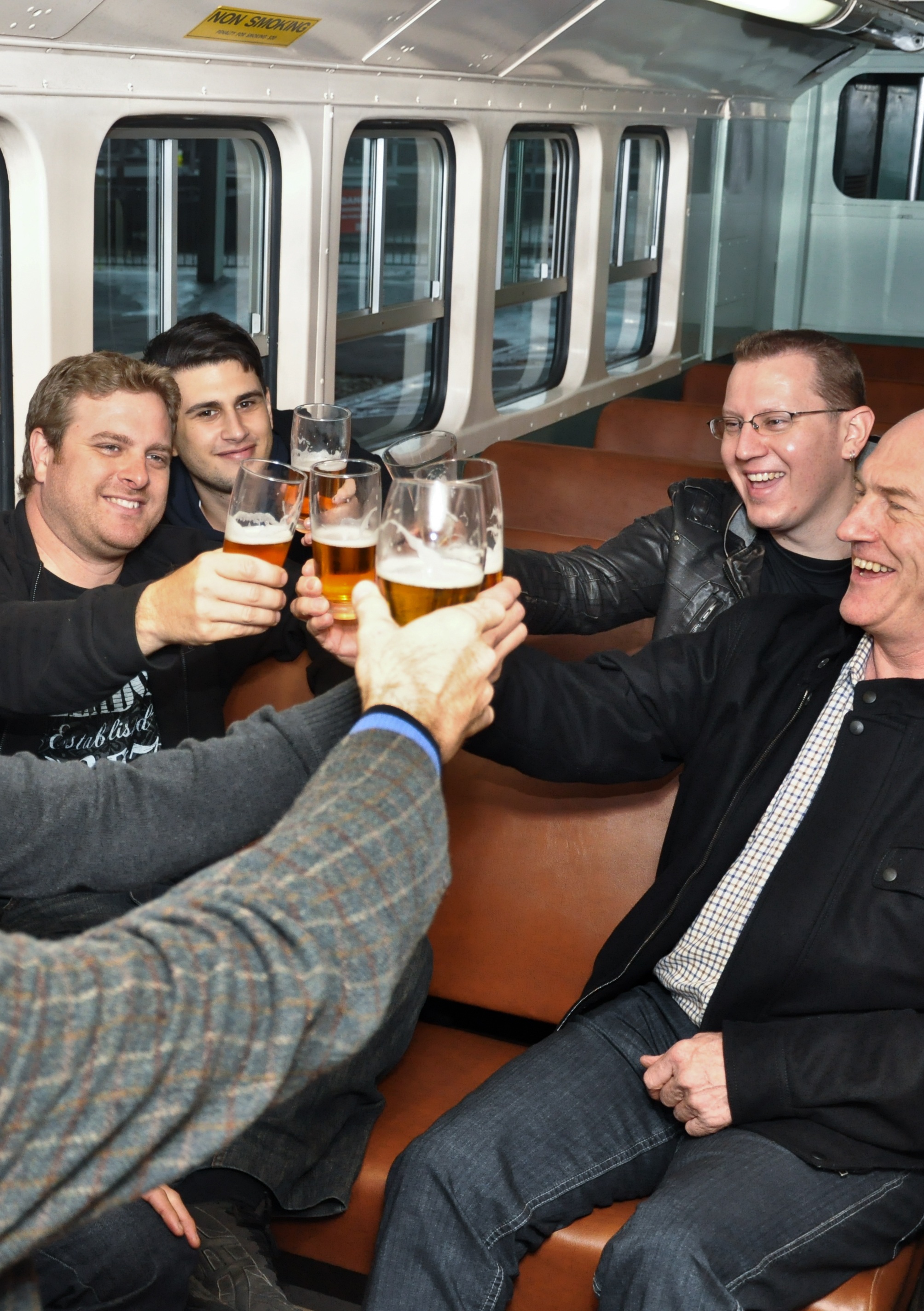 If matching great ciders and quality beers to hearty winter fare is your thing, then August 25 should see you pay a visit to the picturesque town of Thirlmere for the inaugural Trainworks Winter Beer Festival.
For the beer fans – well that's everyone here – there will be 18 of the country's finest craft breweries on show– including, a now confirmed rumour, Feral Brewing from WA. Throw in revered food critic Simon Thomsen as MC, a bespoke line-up of food peddlers, quality ciders, and a showcase wines from its Rising Stars program of up-and-coming Australian winemakers, and there really is more fun than you can poke a stick at.
Trainworks CEO Rob Austin is adamant the team have gone out of their way to get their hands on the best of the best. "We've locked in the best craft breweries in Australia as exhibitors at the Trainworks Winter Beer Festival," he says. "So it was vital that our food selection, as well as the wine and cider available for tasting, was of a similarly exceptional calibre."
There will be steak sandwiches, hot spit-roast pork sandwiches, and the Outback Steakhouse will donate profits from sales of its BBQ beef ribs, grilled lamb cutlets, sticky date pudding and chocolate brownies to Camp Quality – winner. There is also free coffee for the designated drivers, or you can pick up a public transport inclusive ticket if you can't decide on a driver.
Coaches to the Trainworks Winter Beer Festival will depart from The Local Taphouse, 122 Flinders Street Darlinghurst, at 9:00am, with return journey from Trainworks departing at 4:00pm. Pre-booking of coach tickets is essential.
Visit www.trainworks.com.au/beer for ticket details. A free shuttle bus service will operate between Picton Station (accessible by CityRail trains) and Trainworks at regular intervals throughout the day.
Breweries exhibiting include: Balmain Brewing Company, Feral Brewing Company, Holgate Brewhouse, HopDogs BeerWorks, Illawarra Brewing Company, James Squire, Little Creatures Brewery, Matilda Bay Brewing Company, McLaren Vale Beer Company, Mountain Goat Brewery, Murrays Craft Brewing Company, Redoak, Riverside Brewing Company, Stone & Wood Brewing Company, 4 Pines Brewery, The Little Brewing Company, The Rocks Brewing Company and Two Birds Brewing.