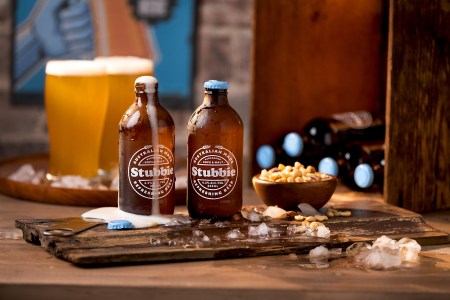 Brewed by Western Australia's Gage Roads Brewing Co, Pinnacle Drinks' latest beer brand is Stubbie – that makes the claim "just like your dad's beer – only better".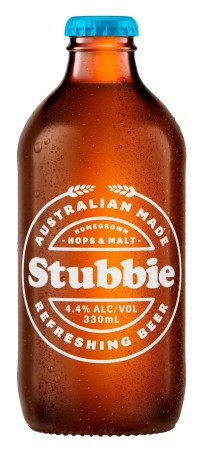 Using Australian grown Topaz hops and malt, Stubbie (4.4%) can be best described as falling into the Kolsch category in style, and, from aesthetics to taste, it captures the essence of Australia's beer drinking heyday circa the 1970s and early 1980s – of Hills Hoists and yards that were actually big enough to warrant needing a lawnmower beer.
Pouring a golden straw colour, Stubbie does smell like the beers my dad used to drink, with a classic Aussie lager-like malt-forward aroma of sweet bread crust and spice before a faint flourish of floral hops gives it a touch of the new school.
It's crisp and refreshing and finishes plenty smooth and will no doubt be a hit with those who choose to buy it for a Summer's day session in the sun.
"Stubbie is a Kölsch style beer which means its light in flavour and (high in) drinkability – it's a style that's becoming increasingly popular among everyday beer drinkers looking for a fresh take on traditional Aussie beer," said Harriet Wischer, category manager, range (commercial and Pinnacle beer/cider), Dan Murphy's and BWS.
Stubbie is available exclusively from Dan Murphy's and BWS and retails for $56 per case of 24 case or $18 per six-pack.