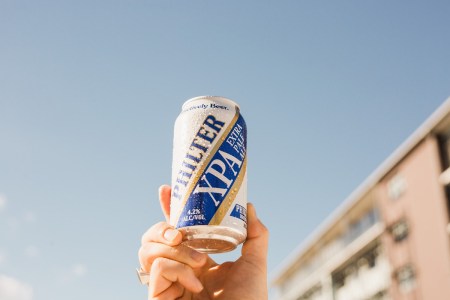 Philter Brewing has announced that Max Hämmerle has been appointed as head brewer, with founding head brewer Sam Füss leaving after five years.
Hämmerle has been working as lead brewer alongside Füss for the past eight months, with Philter saying "he's proven himself the king of consistency, delivering brew after perfect brew".
Hämmerle's time at Philter got off to a flying start with his first recipe formulation being made into Philter's Cold IPA, its fifth birthday celebration brew.
Hailing from Passau in Bavaria, Germany where he studied and received his Bachelor of Engineering in Brewing & Beverage Technology at Bavaria's Weihenstephan University, Hämmerle went on to cut his teeth at Riedenburger Brauhaus. He then moved to Sydney and worked as senior brewer at the Australian Brewery for five years, before joining Philter in 2021.
"I've never seen brewing as just a job, it's a lifestyle for me. Philter's been great so far, we already have some of the best beers in the country and I can't wait to put my personal stamp on things as Head Brewer," Hämmerle said.
Managing director Mick Neil added: "Max embodies that Philter spirit. He hit the ground running when he started with us and hasn't stopped. He's already introduced some new initiatives into the production team. We're so excited to have him take the helm and can't wait to see what he does next".
Füss has been a creative force within Philter for five years and while she remains a shareholder is leaving to take time to see the world and spend time with family.