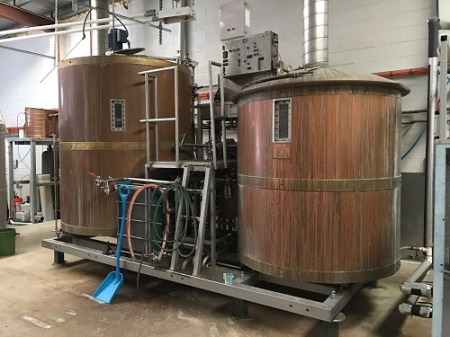 By Tam Allenby
You might not have heard of Casey's Brewery just yet, but with a solid core range of beers and a unique distribution model it shouldn't be long.
Based in Sydney's west, far from the craft brewing hotbed of Marrickville and the inner west, brewer Pat Casey is behind the operation, building on two decades of industry experience.
Though Casey says he "drifted in and out of amateur brewing" in the early 1990s, in 1998 he got more serious about his craft, and in the early 2000s took the plunge.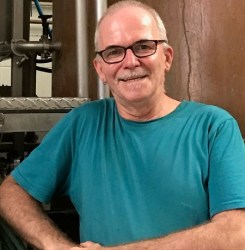 "I was finishing off a post-grad degree in politics when I worked out what I wanted to do in life, which was to brew beer," Casey explains. "As I had driven cabs for way too long to work for someone else, the only option was to start a brewery myself."
To learn more about beer, brewing, the market and the industry, Casey opened Blue Mountain Brewing Supplies in March 2003, followed by Absolute Homebrew in 2007, before moving the latter to Penrith in July last year.
Casey's Brewery began operating in early 2015, initially hosting gypsy brewers and Casey himself working as a contract brewer; it wasn't until this year that he began releasing beers under his own name.
"Setting up the brewery took a bit longer than anticipated," Casey says.
Three beers make up Casey's core range, all of which he describes as "dual purpose" beers, with an emphasis on the malt.
"You can either quaff them icy-cold from the bottle, or you can settle back with a glass and take your time with one – either way you will be rewarded."
'Lounge' (4.8% ABV) is a pilsner-inspire pale golden ale brewed with Saaz and Tettnang hops and a light, biscuity malt character; 'Night' (4.8% ABV) is a malty black ale with toffee, raisin and chocolate flavours and moderate bitterness, while 'Titfer' (4.9% ABV) is an American-inspired amber ale, with a toffee sweetness balanced against a dry malt background and bold aromatics with plenty of Centennial, Chinook and Cascade in the kettle and tank.
"You could summarise the overall theme as 'back to the classics'," Casey says.
He also has plans to brew seasonal and special release beers; a smoky red ale, Vienna style lager, and a triple stout are just some of the creations on Casey's agenda.
In terms of distribution, Casey's Brewery operates with a unique home delivery service; cases are sold online for home delivery using Australia Post's wine delivery service, with packaging designed specifically for posting. Customers can also purchase various beer subscriptions.
Casey's Brewery is open to the public for tours and tastings on the first Sunday of each month.