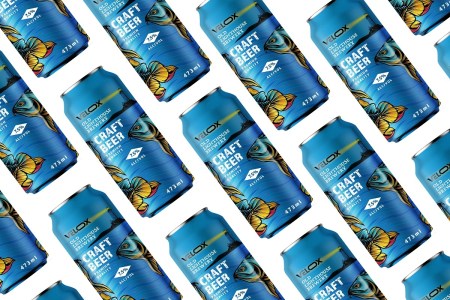 Orora has announced its Dandenong production facility will boast direct-to-can digital printing capabilities from next year as it invests in Velox Digital printing solutions.
The new digital printing division of the beverage packaging supply company will be known as Helio by Orora and its services are expected to be available by the third quarter of 2024. Orora said in a media statement that digital printing will "complement and capitalise" on Dandenong's new $80 million multi-size canning line that was fully installed in June.
Orora's announcement follows East Coast Canning becoming the first to offer direct-to-can digital printing in Australia when they spent $5 million bringing the German-made Hinterkopf D240.2 digital printer in to the country early last year. The mobile canning company received a $1 million Federal Government Modern Manufacturing Fund grant to assist with its purchase.
General manager Orora Beverage cans Chris Smith said: "We are seeing the demand for aluminium cans continue to grow, with particularly exciting developments across a number of categories including craft beer, soft drinks, RTDs and seltzers.
"Once commissioned, what this means for our customers is that wait time will be significantly reduced in delivering a specific can size or label design for activities such as promotions, new products and limited-edition retail events. With no label set-up required and near-immediate supply, shorter, faster minimum runs can be accommodated, providing greater flexibility in product and campaign planning."
.