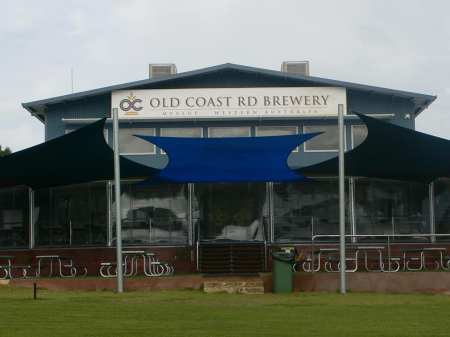 Old Coast Road Brewery is hoping to open a new brewery and distillery in Fremantle before the end of the year.
The original brewery has been located in Myalup in Western Australia's south west coast since 2008, but brewer Steve Ryan started out making single malt whisky on the premises under the name Geographe Distillery. It wasn't until six years ago that Old Coast Road also started making beer using only rainwater.
Ryan now plans to move part of the business an hour and a half north to Fremantle, where he is based and where much of his beer is already sold, a plan that he has been working on for many years.
The new brewery will be called Union Brewing and Distilling to reflect "the union between the whisky and the beer". While Old Coast Road will continue to brew its core range "pale ales, IPAs, pilsners, wit beers, that sort of thing", Union will be more focused on specialty barrel-aged beers and will feature 10 to 12 taps in its bar.
"The capacity will be tiny," says Ryan. "I've got a couple of still that are 800 litre stills. I'm going to be using one of my stills as a kettle. I'll be making whisky up there and then I'll move into the barrel-aged beers, which will probably be in 400-500 litre batches.
"The plan is some of the specialty beers that I do in Fremantle will come home to Old Coast Road and the beers I brew here [at Old Coast Road] will go to Fremantle, so it's the best of both worlds. The aim is to get a public face in Fremantle."
The Fremantle venture may have a smaller brewing footprint compared to the 1,000 litre Old Coast Road operation, but the hospitality venue will be larger.
"The plan initially is to get in there and make sure the bar side is operating first," says Ryan. "The fit out has started. It's fairly simple. It's in a big old warehouse. The whole venue is called the Sunshine Harvester Works."
Ryan hopes that Union Brewing and Distilling will be open in early December.