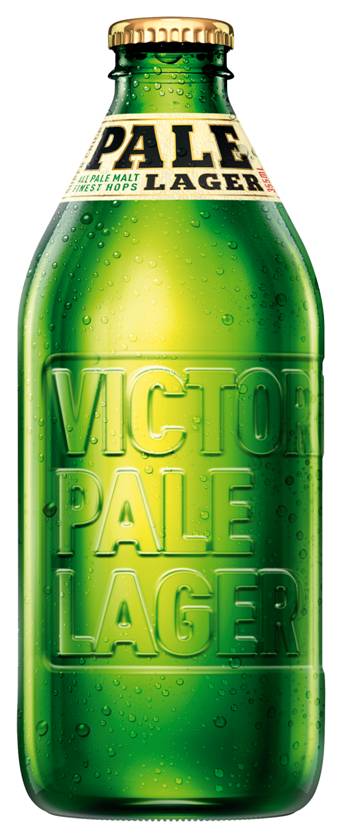 MELBOURNE, Australia (Wednesday, 16 November, 2011) – Owens-Illinois, Inc. (NYSE: OI), the world's leading glass packaging manufacturer, has helped Carlton United Brewers (CUB) introduce an innovative bottle for its new Victoria Pale Lager
Manufactured by O-I at its Sydney plant, the all-new Victoria Pale Lager bottle is Australia's only beer bottle with a fully-embossed label panel.
The classic green stubby bottle's design was developed by CUB's brand design agency Cowan, drawing on the masculine shape of the traditional Victoria Bitter stubby. The design was developed for manufacturing by O-I to align with Victoria Bitter's existing secondary packaging and filling lines.
"We've achieved a contemporary, premium looking bottle well suited to the new lager without needing to make any changes to existing production and filling lines," said Peter Sexton-Bruce, Business Manager, Beer, O-I Australia.
Using its local, regional and global expertise with additional market research insights, O-I presented CUB with a range of packaging solutions for the new lager designed to appeal to its target demographic.
"We produced six fully embossed glass models and presented them to CUB's marketing team to highlight the bottle's true impact.
"The CUB marketing team was so blown away by the models that we immediately began working on mould design."
Craig MacLean, Group Marketing Manager – VB, said the Victoria Pale Lager's package design was critical in creating interest from existing and new VB customers.
"The new Victoria Pale Lager offers Aussie drinkers a refreshing beer that continues to deliver on flavour and we needed the beer's packaging to reflect this," said Mr. MacLean.
"O-I's expertise in glass manufacturing helped us turn a great looking concept into a reality that will appeal to a new generation of VB drinkers.
"We've been working with O-I on a range of new packaging innovations and this bottle is a true reflection on the range of services, beyond glass manufacturing, that O-I can offer its customers."
The bottle also features a small neck label which has been added to provide additional information on the beer, complementing the overall design.
Victoria Pale Lager is brewed using 100 per cent pale malt, a variety known for producing fine lagers, combined with fresh green hop characters and subtle aromas, to deliver a quality flavour.
O-I Company Profile
Owens-Illinois, Inc. (NYSE: OI) is the world's largest glass container manufacturer and preferred partner for many of the world's leading food and beverage brands. With revenues of $6.6 billion in 2010, the company is headquartered in Perrysburg, Ohio, USA, and employs more than 24,000 people at 81 plants in 21 countries. O-I delivers safe, effective and sustainable glass packaging solutions to a growing global marketplace. For more information, visit www.o-i.com