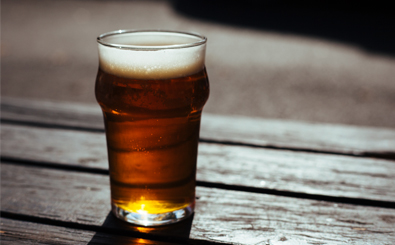 The value of the global non-alcoholic beer market is projected to grow at a positive CAGR (compound annual growth rate) of 7% according a report on the non-alcoholic beer market by Fact.MR.
Newer variants and launches of non-alcoholic beer drinks are expected to drive a growth that will see the global market reach a valuation of over US$28 billion (AU$41 billion) by the end of the forecast period (2019-2027).
Global sales of non-alcoholic beers and alcohol-free mixed beers beverages in 2018 totaled over 4 million litres in terms of volume, with 2019 forecast to have sold over 4.3 million litres.
The non-alcoholic beer market has enjoyed growth in recent years, with significant impetus coming from the health conscious and the millennial segment of the population. The growth has also been driven by and increased focus on novel flavour variants, such as vegetables, spices, herbs and blossoms.
Growing interest among consumers for ethically and organically sourced products has also had an impact on the non-alcoholic sector.
Developing countries are becoming hotbeds for global, non-alcoholic beer markets.
At present, it is the USA that is at the forefront of non-alcoholic beer consumption, with the country accounting for a fifth of worldwide sales. Asia Pacific is expected to hold a significant share in the global market in the long-term forecast period, with a CAGE or around 9.5% between 2019 and 2017.
"Manufacturers in the non-alcoholic beers market are emphasising on customised beverages to target specific age segment (18-34 years) leading to frequent product launches over the last five years," says a spokesperson for Fact.MR.
"The global market for non-alcoholic beers is highly consolidated where the top 10 prominent industry pioneers account for over 75% share in the global non-alcoholic beer market.
"Beer companies are engaged in promoting previously launched non-alcoholic beverages and also engaged in the development of new non-alcohol beers with different flavours."