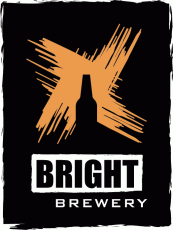 Following is an update on Bright Brewery's latest beers:
New and returning beers:
IPA – Indian Pale Ale
Mystic Mild
Cider
Pinky Framboise (Lambic style)
IPA – Their last batch of Indian Pale Ale (the M.I.A. IPA) was sold out in October 2011 within two weeks and will be back by popular demand for February 2012. This beer is all about the hops – with intense tropical fruit flavours and aromas, its assertive bitterness is offset by malt from three continents. At 7% ABV it exhibits a massive fruitiness; mango, passionfruit, and lychee.
Mystic Mild – At 3% ABV, and brewed with hand turned, floor malted British malts and classic East Kent Goldings hops, this beer exhibits malty breadcrust and raisin-toast tones with English ale yeast esters. A Brown Ale, light in alcohol, yet exhibiting a full flavour rounded off nicely with cigarbox, raisin toast and cedar tones. A beer crafted to be drunk by the pint.
Cider – Their new Cider, like their beers, is unpasteurised, unfiltered, and entirely preservative free (one of the few ciders produced this way in Australia). Made with locally sourced apples and pears it is fermenting now, and will be ready for consumption this Summer!
Pinky Framboise – An Alpine take on the Belgian Lambic tradition, brewed with fresh Alpine Valleys raspberries with an ABV of 5.4%. The Pinky is refreshingly sour, exhibiting classic Belgian barnyard flavours behind a surprisingly fresh raspberry aroma. This Lambic-style beer was first-brewed in 2008, and again in 2011. It sold out each time, however the Brewery put away 250 bottles from the 2011 brew, and they will be releasing the first 100 bottles this Summer – their first vintage, aged release! The Brettanomyces has really done it's job over the past year in the bottles, and the beer has aged beautifully developing a classic Belgian sourness. These 100 bottles will provide an interesting comparison with the fresh, young Pinky which will be released in March 2012.
Finally, their 5 litre mini-kegs which were first introduced in 2010 continue to be popular. Bright find these an effective way to package short runs and seasonal beers for their customers.
__________________________
BRIGHTBrewery
Phone: +61 3 5755 1301
Fax: +61 3 5755 1346
121 Great Alpine Road Bright VIC 3741
Open daily from 12 noon – drop in for a beer!