Beer & Brewer caught up with The Grifter Brewing Company from Sydney as they set about expanding their business, supply thirsty fans around town and share a brewery with the lads from Young Henrys in the inner Sydney suburb of Newtown.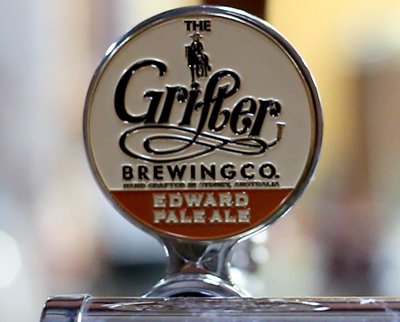 What made you guys decide to start a microbrewery?
First off, we don't own a microbrewery but are somewhere in between that and a contract brewing company. We brew all our beer ourselves using the new Young Henry's brewery in Newtown. Being keen home brewers and then being offered the use of a commercial micro brewery was pretty much the main factor. Who could say no?
Where there any brands that inspired you?
Yeah for sure. Definitely some of the Kiwi brewers and the exciting stuff they're getting up to. Garage Project, Yeastie Boys etc. Our inspiration also comes from other places outside of the beer world though.
What is the story behind your name?
A friend actually came up with the name and it quickly made sense in terms of our approach to brewing. A grifter is a somewhat shady character who could be here one moment and gone the next and we wanted to play on this fact simply because we don't have our own brewery. Matt has also been known to do deliveries with a black eye so that's pretty conducive to our brand direction as well suppose!
What has been the hardest part of getting set up?
Nothing too major but I suppose the fact that we're all juggling day jobs slowed the whole process down a lot.
What plans do you have for future brews?
Definitely some bigger and less common styles are on the drawing board at present. Having limited tank space has meant we've only put one beer out so far but there's something new coming out in October some time. We're always testing new recipes on the home brew gear in hopes of scaling them up when the time comes.
Did you have professional advice or was it a 'learn as you go' experience?
Pretty much a learn as you go experience for us. Matt had done some work experience at a brewery up North but apart from that we've learnt everything in terms of a commercial capacity on the fly. We always have Richard Adamson floating around the brewery to offer advise and he's taught us a lot so far. Cheers Richard!
Where can thirsty punters get their hands on your stuff?
So far we haven't ventured too far from the city of Sydney. Keeping it pretty local for now. Depending on availability you can find us at MOJO records bar, The Baxter Inn, Old Fitzroy Hotel, The Rose in Chippendale, The Foxtrot, Harts Pub, The Little Guy, Corridor and the Corner House.