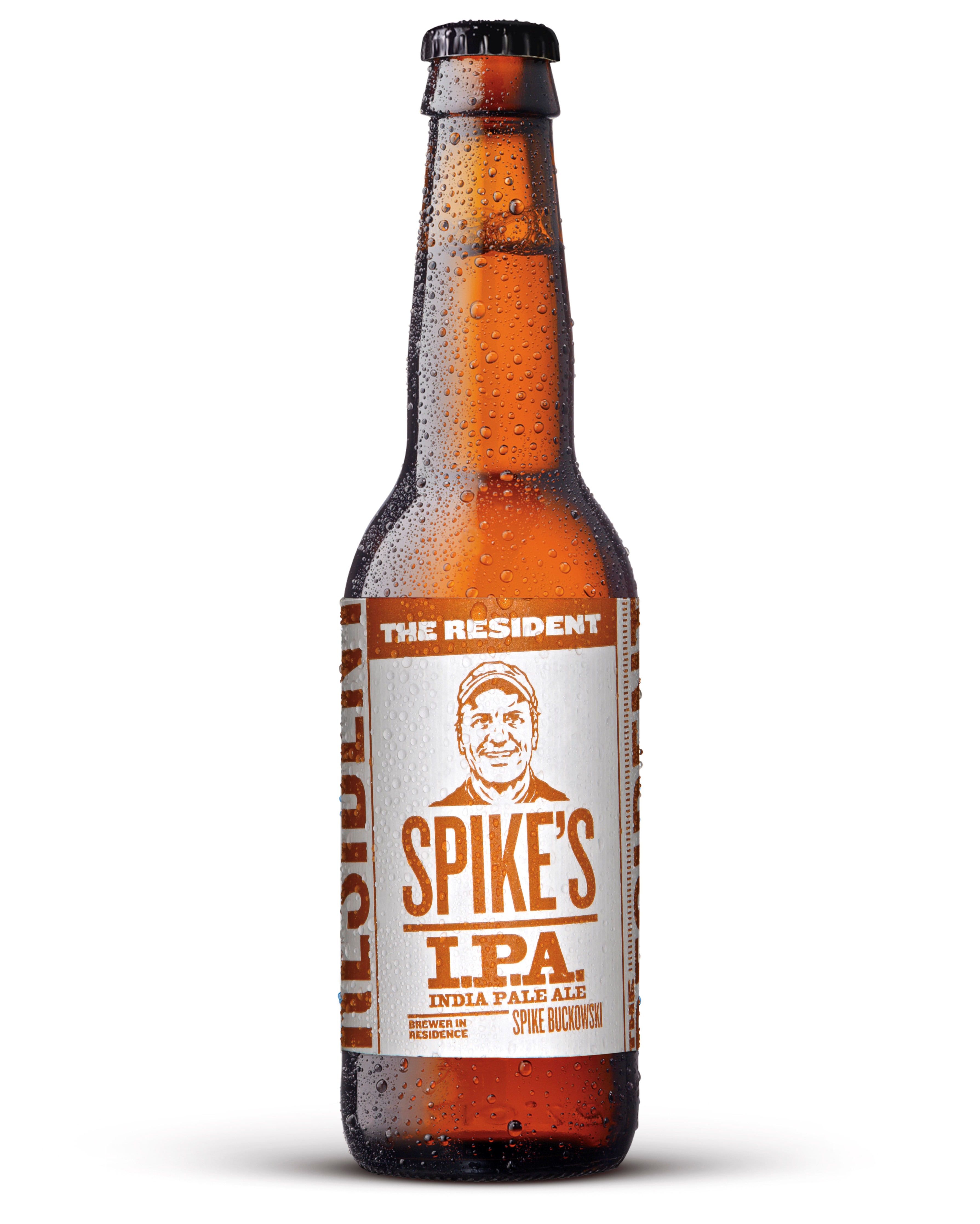 The collaboration range between brewmaster Brian "Spike" Buckowski and Boundary Road Brewery, collectively known as The Resident, is being launched this month.
You may remember the report about Spike flying down under for a month long sabbatical to create three bespoke brews for his hosts.
The range includes: Spike's Pilsner (5.2%), an American craft interpretation of a pilsner with a twist of tanginess and full New Zealand hop flavours; Spike's IPA (6%), an India pale ale created using a blend of New Zealand ale malt and olde world specialty malts, and Spike's Red Rye (6%), a red-hued ale balanced with a kettle hop bitterness and the interest of a rye malt addition.
Spike, the co-founder at award-winning Terrapin Beer Company in Georgia, says he created the beers using an American brewing style adapted especially for the Kiwi market.
"While I was in New Zealand, not only did I spend time at Boundary Road brewing beer, I had the opportunity to travel throughout the country and taste some superb Kiwi craft brews," he says. "This enabled me to develop a real sense of what Kiwis like in their craft beer. The Resident range I've created has been adapted for the New Zealand market, but with an American twist."
The man behind the collaboration, Boundary Road Brewery marketing manager Ben Shaw, says it's an exciting time for the craft beer industry with the introduction of a different brew style.
"Just like the New Zealand wine industry has developed over time, we're seeing the same trend in the craft beer industry," he says. "Kiwis want more from their beer and we're taking craft brewing in New Zealand to another level with Spike's phenomenal experience and knowledge."
The Resident range is now available in six packs at all good supermarkets and liquor stores nationwide with an RRP$16.99 (NZD).