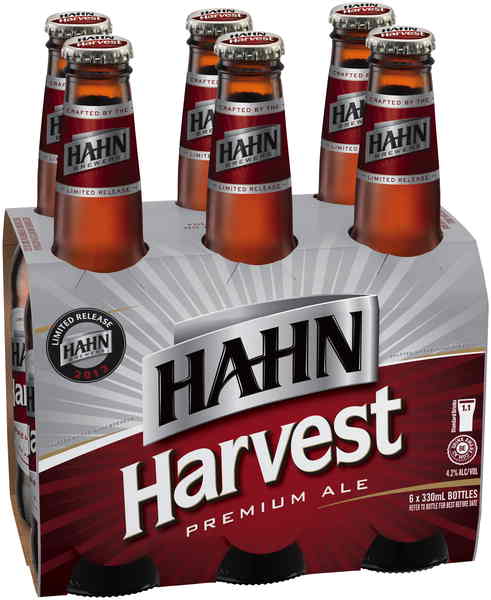 Younger beer consumer's (21-35 years old) continually seek variety, choice and flavour in their beers, but they also have sweeter taste preferences.
Lion Nathan and the Woolworths Liquor Group have developed a credible beer to provide a "bridge" from current lager styles, as an entry point to the growing "craft" segment. This Hahn limited release offers a more flavoursome brew but with low bitterness, providing the best of both worlds. Thus, the Hahn Brewers have broken the convention that says ales are bitter.
In stores prior to Easter 2012.
Limited release, available only at Woolworths Liquor, BWS, Dan Murphy's and selected on premise venues.
Tasting Notes

Hahn Harvest 4.2% ABV 330mL

Style: Australian Ale
The Hahn Brewers love finding ways to make beer even better. They have used the finest ingredients to create a very smooth, full flavoured Australian Ale, honey gold in colour with subtle hops, slightly fruity aroma and a nice balance of distinctive malt character and sweetness
Retail Price: 6-pack $17, carton 24 $46
For any queries, please contact : Mark Shimmen Business Manager – Beer & Cider Woolworths Convenience Liquor 0404 829 238 mshimmen@woolworths.com.au