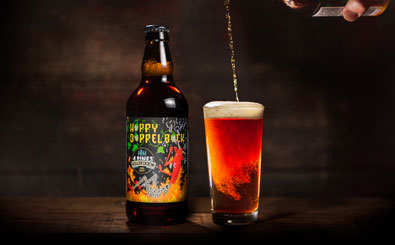 4 Pines Brewing Company has launched its latest Keller Door small batch release, Hoppy Doppelbock.
An interpretation of a classic German style, Hoppy Doppelbock has been released to tie in with Oktoberfest.
"The Doppelbock has always been a favourite in the brewpub; the addition of hops has given it an untraditional twist we had wanted to try, so that became the nucleus of the concept," said 4 Pines of the beer.
Packed full of rich Munich malt flavour, the brewers used a combination of El Dorado and Enigma hops to give the doppelbock its 'hoppy' name and nature.
Hoppy Dopplebock has a 7.5 per cent ABV and 40 IBUs, and is available now in 500ml bottles from leading bottle shops around the country.