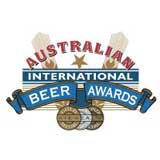 The Australian International Beer Awards has appointed a new interim Head Judge, with Little Creatures Head Brewer Warren Pawsey getting the tap on the shoulder to take up the new role.
"I am honoured to have the opportunity to judge at these prestigious beer awards and mix with some of the best in the business," Warren said in a media statement. "The Australian International Beer Awards is important to the Australian brewing industry and as a brewer and past judge it is an exciting award to be part of."
Warren is replacing Brad Rogers (Stone & Wood), who is stepping aside as Head Judge due to business commitments – namely, the opening of a new brewery in northern New South Wales in late April.
"Unfortunately due to the timing of my business commitments I am unable to take part in this year's Australian International Beer Awards," Brad said in a statement. "However, I am confident that Warren with his wealth of experience in the industry and in judging locally and internationally will be a fantastic replacement."
Judging for AIBA kicks off on April 28, and the winners will be announced on Thursday, May 22 as part of Good Beer Week.