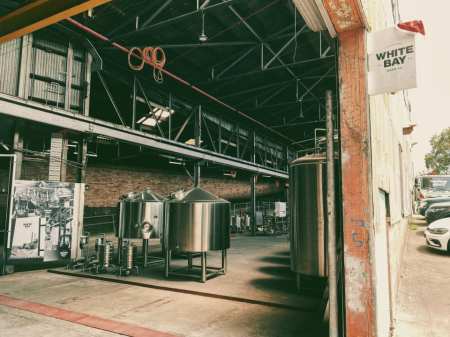 White Bay Beer Co. is brewing its first batch of beer at its new brewing in the Sydney suburb of Rozelle.
The canning line was unloaded on 17 March and the brewery intends to sell its beers in 355ml cans, as well as in kegs. There are currently three batches of beer in tank and the brewery has an annual capacity of half a million litres.
Given they've opened in the midst of the COVID-19 crisis, the founders have set up an e-commerce platform and are holding off brewing any more beer at present.
"We're at a simple message of beer in tanks, we'll pack that in a few weeks and see if it sells in the local market (we're setting up an e-commerce platform like many others for direct), but will putting a hold on brewing more until we have that beer in market," co-founder Tim Fishwick tells Beer & Brewer.
"We are positive we can get through this, tighten our collective belts & come out the other side with a strong brand, efficient brewery and hospitality offering."
The founders took the lease over on an abandoned warehouse on 1 October.
The first two beers off the rank will be a European lager and a 4.5% pale ale. The pale ale uses all southern hemisphere ingredients and is described as "very hazy, fruity and refreshing".
"When we sat down, the most important part was who we are and who we want to be," continues Fishwick. "We looked at our local market. As anyone will tell you, you have to have success in your backyard if you're going to go any further.
"We needed to know that the locals are going to love what we're putting together. There was some clear feedack from the hoteliers locally that are willing to support us. Lager is still a very strong part of the culture in this area.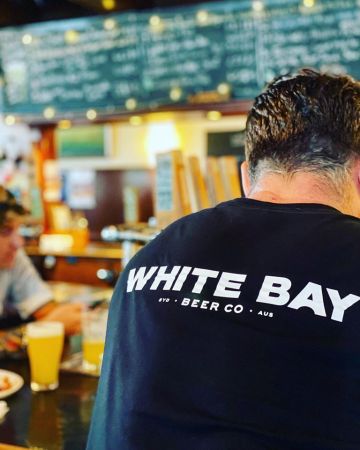 "We know we've got a cracking brewer who's going to brew us cracking beers, but we know that it has to right for the local market to get involved. We'll take them on a flavour journey after that."
The founders have expressed their thanks to the breweries of the Inner West for their support and assistance in finding people to help them in the setting up process.
They have also been blown away by the response from their local community.
"We're like kids with a new toy," says Fishwick. "It was pretty exciting when the guys did their first full brew day and we went to the pub up the road and in that 150 metres two people stopped us and asked us about the brewery.
"The talk on the street is good. I genuinely believe that the local area is ready for this. We're not miles away from Camperdown and Marrickville and Newtown, but we're a long way away in terms of the people we deal with."
All things being well, the brewery hopes to open a tasting room with capacity for 100 people by September.
"It would be a simple offering. We're not going to have bells and whistles; we'll be a tasting room. We won't have a kitchen being built, it is for people to come touch feel the brewery and then support us in the local pubs and bottleshops."
The name of the brewery comes from the local White Bay power station, allowing the brewery to establish a link to the local area without naming themselves after an actual suburb.
"We didn't want to be a suburb," says Fishwick. "It's dangerous in growing a brand outside a local area.
"What we liked about White Bay was the design. People know the White Bay Power Station but they don't know it's called the White Bay Power Station or that area unless you're getting on a cruise. We like the discovery part of that.
"We like that it has a traditional name but a modern edge. "