March has seen a raft of new beers coming out of the nation's breweries. Here are just some of them.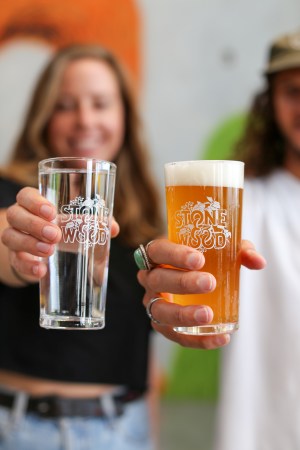 Stone & Wood turns wastewater into beer
In celebration of the United Nation's World Water Day on Sunday 22 March, Stone & Wood has brewed a beer using purified wastewater to promote recycling water and water efficiency.
The beer, called Beer-Water-Beer, is a 4.7% ABV summer ale made using wastewater from Stone & Wood's main production facility in Murwillumbah.
The water has been processed through Stone & Wood's ultrafiltration and reverse osmosis system.
"All water is essentially recycled in one way or another, and in many palces around the world sewerage is treated and recycled back into, or upstream of, the drinking supply," says Stone & Wood's sustainability manager James Perrin. "If done properly, it is completely safe and harmless.
"My hope is that by using perfectly good recycled water in this beer, it will start to change people's perspectives on what sustainable water management could look like."
Burleigh launches limited release Aloha
Burleigh Brewing has launched a limited release IPA called Aloha.
Made with passionfruit, orange and guava, this 'POG IPA', was brewed by Burleigh's Hawaiian brewmaster Brennan Fielding.
It was inspired by the famous P.O.G. juice made by Haleakala Dairy, a Hawaiian local juice that Fielding grew up drinking.
The beer was first made as a Burleigh Taphouse Exclusive in November 2019, but due to its popularity, a full batch of the 7% beer has now been brewed.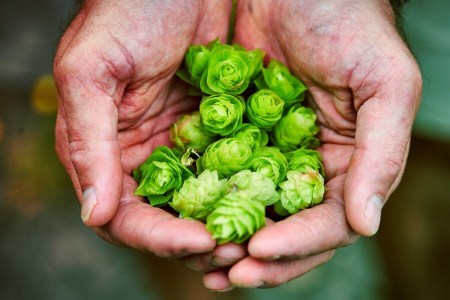 Van Dieman Brewing to brew annual Harvest Beer
Van Dieman Brewing is set to brew a beer using hops picked that same day to create its annual Harvest Beer.
The brewery owns farmland on which hops are grown and on Sunday 15 March, they were handpicked. Over the following 24 hours, the brewers used those freshly harvested hops to create a beer, with the remainder of the hops dried for use in Van Dieman's other beers over the course of this year.
Schooner barley from the 2020 harvest in early January has been used in this year's beer.
The 2020 Harvest beer will be available throughout Tasmanian bars and venues in early April, with some also made available via the brewery website as a limited bottled run. Some will escape the islands clutches and pop up in various bars in Melbourne.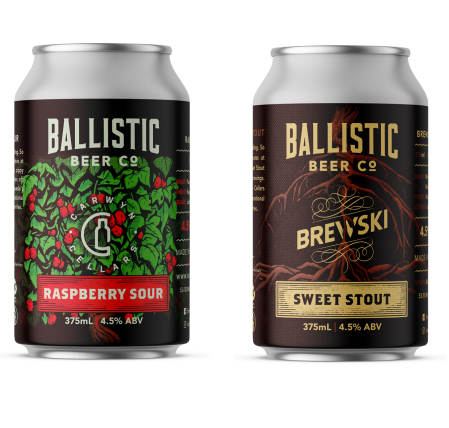 Ballistic releases collaborative beers for blending
Ballistic Beer Co has launched three new beers, having collaborated for each one.
A Raspberry Sour has been brewed with Carwyn Cellars in Melbourne, while a Sweet Stout has been brewed with Brewski in Brisbane. The two are designed to be blended together to "create a sensational drink which tastes like a chocolate-coated raspberry".
Brewski Sweet Stout was made with Magnum hops and Maris Otter, Munich, Light Crystal, Roasted Barley and Chocolate malts. The Carwyn Cellars Raspberry Sour was made with Pale malt and Wheat, along with real raspberries.
The Art of Blending series is designed to "create a fresh twist and to create more flavours than any other beer".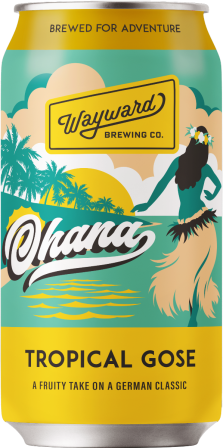 Wayward unveils tropical gose
Wayward Brewery has released Ohana, a tropical gose with a 4.3% ABV, in cans for the first time.
According to the brewers, it "takes a traditional German wheat beer base with subtle, perfectly balanced sour and salty elements, and then kicks it up several notches with the addition of ripe tropical fruit".
The brewery is also set to launch a NZ Hopped Pale Ale later on this month.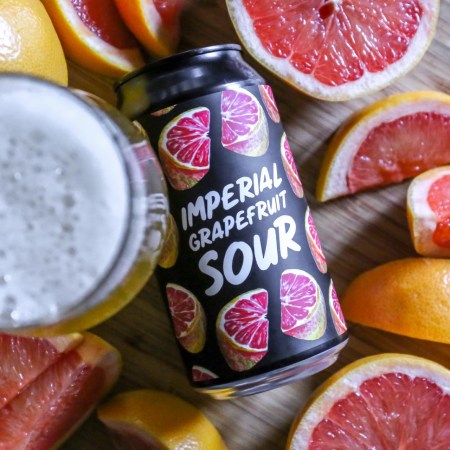 Hope Brewhouse adds to Imperial Sours family
Hope Estate's brewery has introduced the Imperial Grapefruit Sour, which joins the Imperial Mango Sour and the Imperial Raspberry Sour.
An Imperial Berliner weisse style, the beer was created using a large amount of Natural Grapefruit Hop Extract from Barth-Haas in the UK.
The beer, which has a 7% ABV, was kettle soured and according to the brewery is best enjoyed "with some pulled pork tacos or to grab out of the esky while cooking up a feast on the barbie".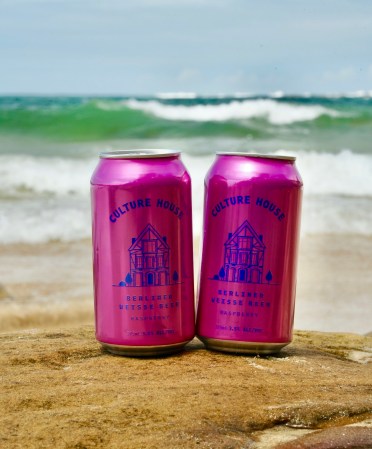 Culture House launches Raspberry Berliner Weisse
Tribe Breweries has brewed a new raspberry Berliner weisse for Culture House, a new beer company affiliated to Woolworth's liquor brands BWS and Dan Murphy's.
"We have harnessed the much-loved characteristics of Berliner Weisse and used our carefully curated house culture to bring the yeast to the fore, giving it a deliciously moreish taste that puts a modern Australian twist on a German classic," said Kristian Martin, head brewer.
The beer has a 3.5% ABV and was made with a combination of malts and Australian raspberries. Its tasting notes describe it as "bursting with zingy, zesty flavours, yet easy-going with a cleansing acidity and a dry spritzy finish".
Bright Brewery Red XPA
Bright Brewery has released its Red XPA, a beer that features 92% Bestmalz Best Red X malt.
The beer has a 6.5% ABV and uses Amarillo, Centennial, Citra and Columbus hops. The beer's tasting notes say:
"Red X throws down a big malt hit, creating a beautifully smooth finish with flavours of toasty, biscuity caramel. Bold American Centennial, Amarillo and Citra hops create balance, while adding deep aromas and flavours of citrus and pine."