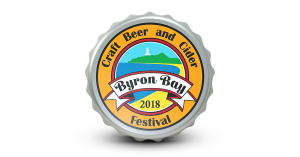 The inaugural Byron Bay Craft Beer and Cider festival will be held on 5 May, featuring over 20 breweries, live music and food trucks – and Beer & Brewer has some free tickets to give away. 
Founded by two brothers and one brother-in-law, the festival is about celebrating the produce from the Northern Rivers, along with some other interstate favourites.
The event will be held at the Sun Bistro and will include local brewers like Balter, Stone & Wood and Byron Bay, as well as Gage Road, Mornington Peninsula, Philter Brewing, Bucket Boys Craft Beer Co, Black Hops Brewing, Fixation Brewing, Seven Mile Brewing, Lost Palms Brewing Co, Young Henrys, Yulli's Brews, Newstead Brewing Company, Brouhaha Brewery, Bucket Brewery, Revel Brewing Co, Green Beacon, Bargara Brewing Company, The Welders Dog and Coopers.
Food will be provided by three food trucks from Lismore's Chilli Banditos, Byron Bay Samosa and Byron Bay Gourmet Popcorn. A barber will also be on-site all day, with an award at the end of the festival for the best beard.
Live entertainment will be provided by Favourite Son and Dan Hannaford, while there will also be entertainment for children.
To enter the ticket giveaway, head to the Beer & Brewer Facebook page.