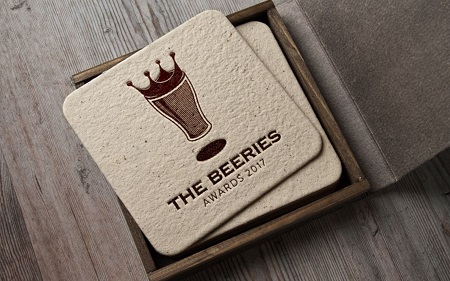 A new beer event has launched to celebrate Brisbane's beer and cider community, while also raising funds for Brewsvegas and the Red Rose Foundation.
The inaugural 'The Beeries' awards includes six publicly voted categories including Best Beer Tender, Best Brewery or Cidery Rep, Best Beer and Cider Retailer, Best Cider Maker, Best Brewer and the Gold Beery for Best Community Contributor.
Since going live, The Beeries has been inundated with votes. To view the shortlist of 45 nominees and to cast your vote, head to The Beeries website.
The Beeries will culminate with an awards night on the eve of Beer InCider 2017, Thursday 21 September at the Royal International Convention Centre, with 400 beer and cider lovers sharing a brew, dinner and the results of the highly-anticipated awards.
Tickets are available for $135 each or you can grab four or more tickets for $125 each, with 100 per cent of proceeds going to not-for-profit organization, Brewsvegas and the Red Rose Foundation, a charity committed to ending deaths caused by domestic violence.
Founded by Beer InCider founder Martin Keetels and led by a panel of some of Brisbane's most well respected beer and cider contributors, The Beeries will focus on recognising individuals who have demonstrated an outstanding contribution to our beer and cider industry.
The Beeries Advisory Panel, made up of Kerry Claydon (Newstead Brewing Co), Hugh Doyle (Stone & Wood), Cassie Potts (Fitz + Potts), Les Riddell (Craft Wine Store), Rory Gibson (The Courier Mail), Matt Emerson (Brewski and Brewsvegas) and Martin Keetels (Redhair Events and the Beer InCider Experience), will also induct an individual Hall of Fame style with a Special Achievement Award.
"The Beeries is an annual celebration of our beer and cider community, doubling as an awards night at which we recognise individuals who have demonstrated an outstanding contribution and commitment to the growth of the beer and cider industry in Queensland."