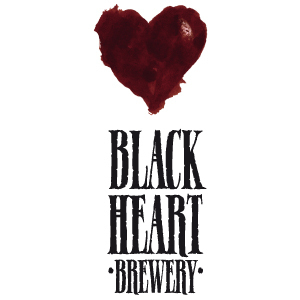 How did you guys decide on the name of your brewery?
The name of the brewery was extremely difficult and we spent some time trying to come up with something.
It was my wife that eventually came up with the name liking the "double name" aspect. It worked due to myself and Brad's involvement in the "heart industry"… but I still wonder if my wife had something else in mind…
What inspired you guys decide to start a brewery?
I have been home brewing for many years now. I started before time began with the basic kit brews. Shortly after this I started playing with the kits adding bits and pieces to alter the end result.
I started all grain brewing in 2003 having spent the previous 2 years making the equipment necessary as equipment was not readily available then.
I began getting actively involved in the amateur brewing competitions winning my first prize in 2005.
Brad became involved at this stage firstly being an active participant in all "tasting sessions" prior to competitions. He soon became involved with brewing on the home brew level.
Over subsequent years I have won many competitions and in 2009 took out Champion Brewer at the Victorian Amateur Brewing Competition. This was followed the year after taking out 1st place in the Australian Amateur Brewing Competition.
At this stage we decided to take it to the next level and start a small commercial brewery.
Our set up time was about 2 years and we launched our first beers at the Victorian Microbrewery Showcase at Federation Square in September 2011.
How did it feel to hear that you'd won the People's Choice this year?
We were stoked!! We had been in 2 previous showcases and won the "Best Belgian Beer" both times but that didn't match up to getting the peoples choice for Best Brewery.
What were the brands or beers that inspired you initially?
I initially started grain brewing in an attempt to replicate English Ales after returning from the UK and not being able to access these beers at this stage so I guess these are what inspired me.
In saying that I am a lover of many styles of beer and the Belgians are way up there.
Did you have professional advice in the beginning or was it a 'learn as you go' experience?
We didn't have any advice in the beginning we did it all ourselves and it was (and still is to a degree) a learn as you go experience.
I would not necessarily recommend this approach. It has been a very interesting time with a large amount of problem solving which is satisfying (if you work it out) but also provides for a large amount of anxiety.
What do you guys brew and where can punters get it?
We have a staple range of eight styles.
This includes: American Pale Ale
Bohemian Pilsner
Belgian Blond Ale
Hefeweizen
Dunkelweizen
English Pale Ale
Belgian Witbier
American Brown Ale
We are now starting to release Limited Release brews. This includes a Tripel which was very well received so we may add it to our staple range.
Best place to find an outlet is to check out the stockists page on our website.
Are there new brews on the horizon?
Our next special releases will include and English IPA, a Belgian Strong Golden Ale, and a XMas Ale.
What inspires you when it comes to creating recipes?
We hold true to the creation of traditional beers and all recipes are created to produce a beer that is true to that style. This includes all aspects of the beer from colour to aroma and through to flavour and mouthfeel.