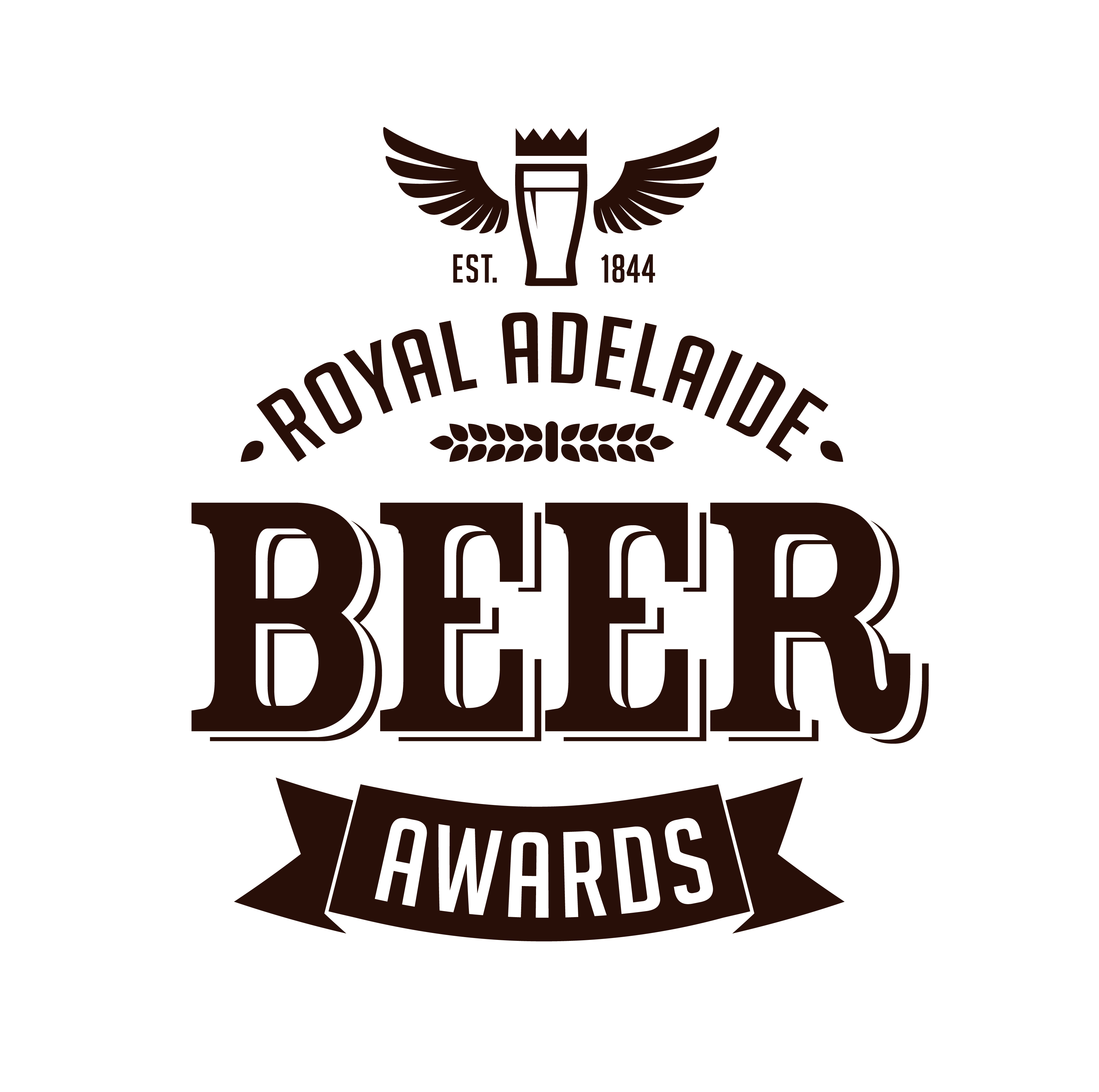 Craft breweries have continued their dominance at the Royal Adelaide Beer Show this year with the McLaren Vale-based Goodieson Brewery taking out four trophies, including Champion South Australian Brewery and Champion Exhibit for their Goodieson Wheat Beer.
Run by husband and wife team Jeff and Mary Goodieson, the microbrewery also won the Champion Small Brewery (less than 5,000hL per year) and Champion Wheat Beer titles.
Announced at the Lion Hotel, North Adelaide on Friday, July 6, seven of the ten trophies awarded on the night went to craft brewers.
The Western Australian contingent performed well with Feral Brewing Co adding another award to their swathe by taking out the Champion Ale trophy for their Hop Hog. Nail Brewing's Clout Stout took home the Champion Stout title, a nice house-warming present after their recent move to a new premise.
Three trophies – Champion Reduced Alcohol Beer, Champion Lager and Champion Large Brewery – were picked up by South Australian favourite Coopers.
An initiative of the Royal Agricultural & Horticultural Society (RA&HS), the Royal Adelaide Beer Show aims to recognise the importance of the Australian beer industry, which injects around $7 billion into the Australian economy each year. The competition also aims to provide an opportunity for small breweries to test their wares against the big guys.
Chief Beer Judge Simon Fahey says 90 entries were judged over two days. "Of the total number of entries, 12% received gold medals, 26% were given silver medals and 40% received bronze medals," he says.
New this year was the Media Choice Award, judged by an all-female judging panel – including Sonya Feldhoff (ABC Radio), Ali Carle (The Advertiser & Triple M), Rosanna Mangiarelli (Channel Seven), Jane Reilly (Channel Ten), Louise McBride (Stock Journal), Veronica Howson (MIX 102.3), Maz Compton (NOVA) and Melissa Mack (Solstice Media) – with the award going to Nail Brewing's Clout Stout.
ROYAL ADELAIDE BEER SHOW TROPHY WINNERS 2012
THE WDM TROPHY for CHAMPION REDUCED ALCOHOL BEER
Won by Class 1b No. 1 Coopers Brewery – Coopers Mild Ale
THE CELLARBRATIONS TROPHY for CHAMPION LAGER
Won by Class 6a No. 1 Coopers Brewery – Coopers Premium Lager
THE CRYERMALT TROPHY for CHAMPION ALE
Won by Class 10c No. 1 Feral Brewing Company – Hop Hog
THE ECOLAB TROPHY for CHAMPION WHEAT BEER
Won by Class 11c No. 1 Goodieson Brewery – Goodieson Wheat Beer
THE WHEATSHEAF HOTEL TROPHY for CHAMPION PORTER
Won by Class 15b No. 1 Tooborac Hotel & Brewing – Blacksmiths Porter
THE HOPCO TROPHY for CHAMPION STOUT
Won by Class 17c No. 2 Nail Brewing Australia – Clout Stout
THE LANCER BEVERAGE SYSTEMS TROPHY for CHAMPION SMALL BREWERY (Less than 5,000hL per year)
Won by Goodieson Brewery
THE CELLARBRATIONS TROPHY for CHAMPION LARGE BREWERY (Greater than 5,000hL per year)
Won by Coopers Brewery
THE KINGS TROPHY for CHAMPION SOUTH AUSTRALIAN BREWERY
Won by Goodieson Brewery
THE AMCOR GLASS TROPHY for CHAMPION EXHIBIT
Won by Class 11c No. 1 Goodieson Brewery – Goodieson Wheat Beer
MEDIA CHOICE AWARD Judged by an all female media judging panel
Won by Class 17c No. 2 Nail Brewing Australia – Clout Stout