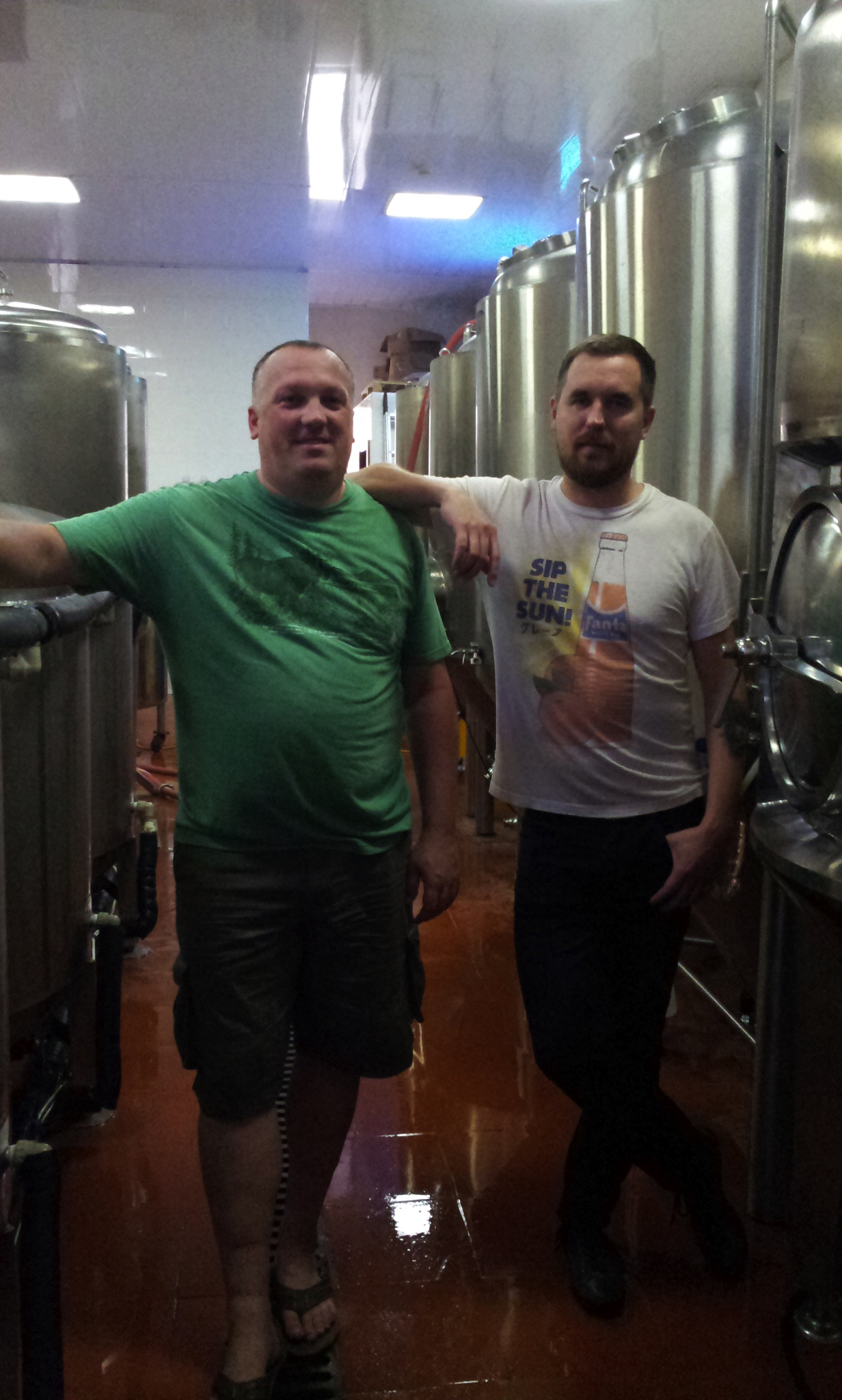 Mikkel & Michael on brew day
Puns abound with the release of the first collaboration brew between Shanghai's Boxing Cat Brewery and the renowned Mikkeller from Denmark.
The Bruce ChiLee IPA is a slam dunk from the Chinese market's most innovative brewmaster, Michael Jordan, and the renowned creative mind that is Mikkel Borg Bjergsø.
With the recipe extensively discussed via email, Mikkeller arrived in Shanghai in September, ready to get the brewing underway.
"Having the opportunity to collaborate with Mikkel Borg Bjergsø of Mikkeller was an awesome experience," says Jordan. "Mikkel is recognized for his experimental approach to making beer and brings a lot of passion to his brands."
Michael and Mikkel had the idea to create a unique brew that utilised native Chinese ingredients.
The two brewers first met in Denmark while Jordan was the Brewmaster for Bryggeriet S.C. Fuglsang. Extremely experimental in his brewing since leaving Denmark, Jordan assisted in getting the Mikkeller brand into the Chinese market, so having Borg Bjergsø visit Shanghai for the first time to represent his brand and brew a collaborative beer made natural sense.
The unique brew infuses Chinese green chilies, rye malt and Simcoe hops from the US. According to the brewers, the resulting flavor is a pronounced chilli aroma balanced with some tangerine floral hop notes. While the tasting profile has green chilli along with a subtle spice note and full flavored hop character.
Boxing Cat Brewery will also travel to Denmark to represent China at the 2013 Copenhagen Beer Celebration next May. And Jordan says that he is particularly chuffed to be the only brewery from Asia participating in the invitation only festival.
Meanwhile, two kegs of Bruce ChiLee IPA will be shipped to Denmark so Mikkeller can pour the collaboration beer at their bar in Copenhagen.
The beer will also be available at Boxing Cat Brewery during the month of November, at both their Shanghai establishments.