5 April 2011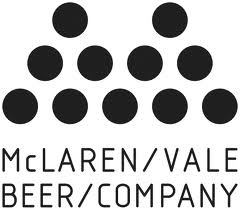 After the success oftheir first beer dinnerMcLaren Vale Beer Companydecided to host the next edition. Start your super long weekend right byheading down to the beautiful McLaren Vale, to have a night of delicious beers and culinary fare.
The evening will consist of 3 courses hosted by Head Brewer Jeff Wright
3 beers from McLaren Vale and afar matched to the 3 courses plus additional Vale Ale & Vale Dry on tap. Also tastetheir latest Work in Progress.
$60 per head, all inclusive. Limited seating.
Optional return bus from The Kings for $20 per head.
Bus departs The Kings, 357 King William St, at 5:30pm sharp.
Bookings need to be made and paid prior to the evening. Go to
http://beerdinner2.eventbrite.com/
to make your booking.
For enquiry's and bus bookings email events@mvbeer.com
Menu released on the night!