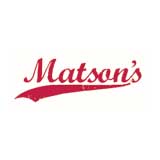 Matson's Brewery, the iconic Christchurch craft beer makers, have put their entire operation on the market, keenly priced for "a quick sale to the right party", according to a statement from Hayden Jones, Director and owner of the site.
Located behind the Parkhouse Tavern, the brewery currently has a core range of eight beers, as well as producing three RTDs and three non-alcoholic beverages.
For more information, contact Hayden Jones via the Matson's Brewery website.