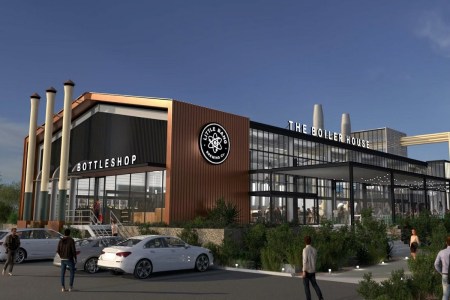 Iconic Adelaide landmark the Tonsley Boiler House finally has the brewery occupant it's so long coveted after Little Bang Brewing announced yesterday they were taking over the former car manufacturing power station to create their "multi-million dollar" second brewpub.
Since 2018 Renewal SA – an urban development arm of the South Australian government – had hoped to see a brewery set up shop at the site as it looked to further invigorate the Tonsley Innovation District alongside other new businesses and amenities. But as we reported last year, the Boiler House and its surrounding grounds were put up for sale after the original prospective tenants, the Kidd Retail Group, backed out of their plans to open their second Lady Burra Brewhouse at the Boiler House. They cited rising costs amid the pandemic amongst their reasons for going cold on the idea for the mid-century industrial building that pumped steam and electricity during the height of Tonsley's car manufacturing days.
Now set for a mid-2024 opening, the announcement of Little Bang's expansion follows their outright sale earlier this year to the Duxton Pub Group who own 19 other hospitality venues in South Australia. The group have purchased the 920 square metre Boiler House, which includes a further 3,000 square metres of surrounding land, and will operate it under a freehold owner/operator arrangement.
Speaking with Beer & Brewer, Little Bang co-CEO and head of brewing and business development Oscar Matthews said the expansion would give one of South Australia's most recognised craft breweries the chance to "nail Little Bang as not just a brewery but as a hospitality hub". The brewing company was started eight years ago in co-founder Fil Kemp's garage before he and fellow founder Ryan Davidson opened their original taproom on Henry St in the city. They would then move to a new location in the suburb of Stepney and have since added the likes of wine, spirits and hard seltzers to their diverse, and often eclectic, craft beer line-up.
"We've had our eye on (the Boiler House) for quite some time… (and) it's pretty exciting to be taking something that has a lot of history and turning it into something that has the potential to be an awesome venue," Oscar said.
"From our side, there's not much else happening (in the hospitality space) in a region that's becoming quite heavily populated with a lot of residential development and we see there's huge potential.
"One of the biggest opportunities with Little Bang is playing to our strengths. We've got an awesome following at our Stepney venue, but I feel there is so much more we can do with our hospitality offering and having a space that is designed with that in mind, more so something with a production focus.
"We've got the opportunity to nail Little Bang as not just a brewery but as a hospitality hub. We've got a chance to really showcase what we can do as a food and beverage brand as well."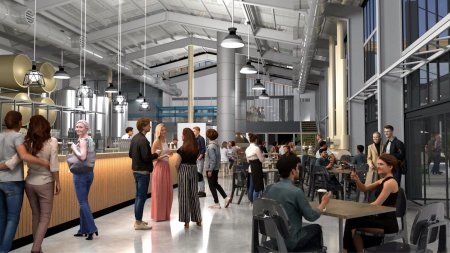 Set to operate every day, from breakfast until late night, Little Bang's plans for the sister venue to their current Stepney location include an on-site 12-hectolitre brewhouse where small batch limited release beers and seltzers will be sent direct from tank to tap in the adjoining venue which will boast multiple indoor and outdoor dining areas for the restaurant. A cafe and a bottleshop will also feature alongside a mezzanine level that the Duxton Group said would be "dedicated to private functions and culinary training and development (and) is expected to host educational workshops and events for Tonsley's tenants, students and the general public".
Oscar said their Stepney venue will continue as normal and remain their primary production facility.
In a statement Duxton Pubs chair Ed Peter said the Boiler House "would become an integral part of the company's wider operations, allowing the group to centralise staff recruitment, induction training and broader employment pathways".
"Tonsley's ethos centres around innovation and we want to be innovators in our sector. Our goal is to continue to drive significant hospitality jobs growth, and skills and training development opportunities for South Australians."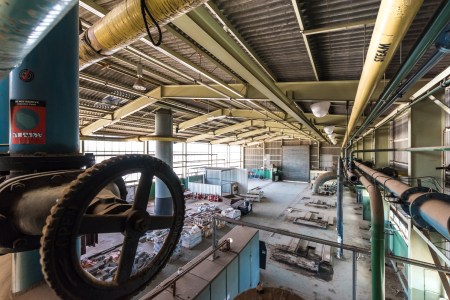 Renewal SA's Todd Perry said Duxton planned to "retain the important elements – the raw, utilitarian character of the exposed pipes that complements the historic conversion of the nearby Main Assembly Building – and adapt it into a fresh new space".
When open, Little Bang's venue will neighbour a new retail precinct at the Tonsley Business District following the announcement last month that property developer Peet were to invest $47 million on a commercial and lifestyle project adjacent to the Boiler House which will feature a supermarket, specialty retail shops and rock-climbing gym. Construction of that phase of the project is due to begin in the New Year.