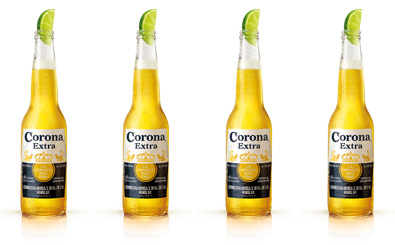 On Monday, Lion reached agreement with AB InBev over the transition of the European brewer's brands to Carlton & United Breweries.
Lion will receive $250-$300 million as compensation for the early termination.
Lion will continue to distribute AB InBev's brands, including Corona Extra, Budweiser, Stella Artois, Beck's, Hoegaarden, Leffe, Pacifico Clara, Negra Modelo and Belle-vue Kriek, until 30 September, with Carlton & United taking over from 1 October.
A spokesperson for CUB said: "On and prior to 30 September 2016, all orders for AB InBev brands should be placed with Lion representatives who will deliver according to normal delivery schedules. Beginning on 1 October 2016, CUB representatives will accept orders for AB InBev brands for delivery from 1 October."
Commenting on the agreement, IBISWorld senior industry analyst, Andrew Ledovskikh said, "Having the rights to two of the most recognisable imported beer brands in Australia will be important for CUB, particularly in an increasingly competitive industry."
According to The Australian Coopers chairman Glenn Cooper said the family-owned brewery is interested in picking up a few new brands that could fall out of the SAB Miller AB InBev merger.
"As always when these takeovers occur globally, what's quite good for us, and has occurred in the past, is that up comes a brand that doesn't want to be part of that global coming together. An example of this was Carlsberg when we ended up brewing Carlsberg locally," Cooper told The Australian.
"Carlsberg came out of the coming together of certain breweries…and so it will be interesting to see what comes out of the SABMiller AB InBev merger, to see what it throws up."