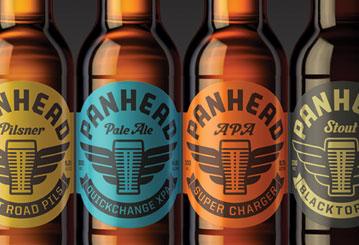 Written by Andy Young, editor The Shout
The distribution of New Zealand craft brewery Panhead is set to be taken over by Lion, after the Australian distributor pulled out.
Lion bought Panhead Custom Ales in July and the existing distribution deal in Australia remained in place. However as a result of the Lion takeover, Panhead's Australian distributor decided to end its association.
A spokesperson for Panhead Australia said: "What happened was, because Panhead New Zealand was taken over by Lion, we decided to stop selling or distributing their product because the future was uncertain. They couldn't give us a definite answer on whether they wanted us to continue distributing, or whether they wanted to distribute it.
"So we decided to shut our business down and whether they do continue it, I don't know."
A spokesperson for Lion confirmed that the company would indeed take over the distribution of Panhead in Australia.
He said: "It's always been our intention to ensure that Panhead remains available to Aussie beer lovers. Unfortunately our Australian distributors have decided to cease Panhead distribution, effective immediately.
"The distribution of Panhead in Australia will be now picked up by Lion, and we're currently working through various distribution strategies. We will provide more detail as soon as it is available."