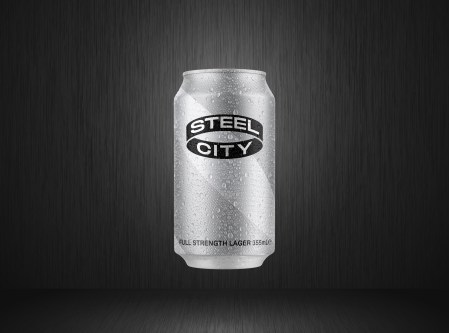 Lion and a bevy of rugby league and surfing identities have partnered to launch the Steel City Beer Company that positions itself in the heartland of Newcastle's steel industry.
Among the co-founders are former Newcastle Knights NRL players Andrew and Matthew Johns, Danny Buderus and Kurt Gidley while Lion's brewmaster Chuck Hahn, who in his 50 year brewing career has been responsible for multiple new brewery start-ups, has been at the forefront of the project. Current or former pro surfers Ryan Callinan, Matt Hoy and Craig Anderson, all Novocastrians, are also listed as being some of the many co-founders.
Steel City's first release is a full-strength Australian lager which is now exclusively available on tap at selected venues in the Hunter region. Steel City said the beer will come out in cans later this month while it will establish its own brewery in the Newcastle area at some point this year.
Calling on the likes of his own James Squire range of beers, Chuck said an authentic story was equally as important as a competent team when starting up a new brewery.
"Newcastle has long been the epicentre of Australian manufacturing and Steel City's founders all have a meaningful connection to this region they call home," Chuck said.
"Steel City will brew beers that are easy drinking, refreshing and highly sessionable. We will be working closely with the Steel City brewing team and the people of Newcastle to develop brews that appeal to those who want to enjoy a range of great beers and take pride in the region and its heritage."
Steel City's managing director Oliver Semken hailed Lion's and Chuck's involvement.
"Our partnership with industry leader Lion and the godfather of Australian craft brewing Chuck Hahn puts us in a great position to make great beer and deliver it in a no-nonsense manner. The Hunter has a long history with the Tooheys brand, and they know the beer drinking needs of the people of the region better than most.
"Chuck has spent the last 50 years brewing and developing some of the country's most loved brands and beers. His involvement has been crucial in ensuring Steel City's products are of the highest quality."
Steel City's marketing director Ryan Ginns said: "In today's crowded beer market Steel City is a brand more in touch with culture than craft. It is a brand that delivers easy drinking beer, while recognising the unsung achievements of the hundreds of thousands of working-class people across the Hunter."