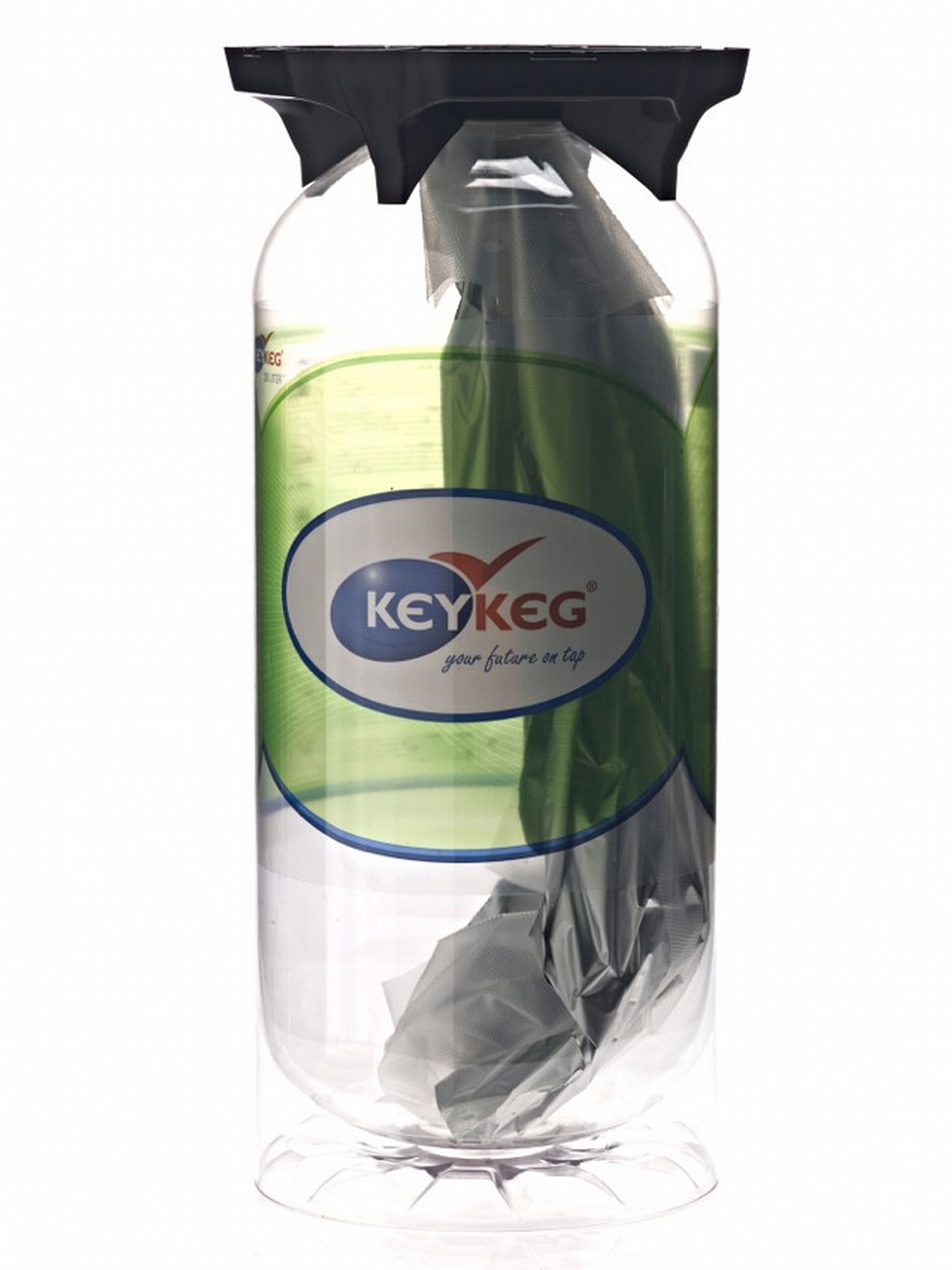 The Lightweight Containers company has launched the first of a new generation of KeyKegs: the cylindrical KeyKeg20.
With Double Wall technology the new one-way keg is the latest addition to the range and will be available from 2013.
Essentially, the keg is a cylinder inside a cylinder, giving the KeyKeg resistance to higher internal pressures and extreme low deformation at high pressures.
Like previous versions, the KeyKeg20 has a flexible inner bag to hold beer wine or soft drink, meaning that the beverage maintains best drinking conditions as it does not come into contact with the propellant gas when it is dispensed.
According to Lightweight Containers, the new one-way keg will be extremely resistant to external influences including very high temperatures – during transport in hot climates – and moisture.
The product is also environmentally friendly with more than half (54%) of the KeyKeg's shell is made from recycled PET, while the grip consist of 100% recycled PP.
Other features include: 80 cylindrical KeyKeg20 units now fit on one pallet; the low weight means that 65% less transport is needed for the cylindrical KeyKeg compared to steel and other kegs; and it has an ergonomic grip, is lightweight and extremely stable.