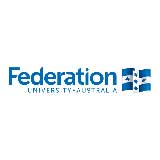 Federation University Australia is the newest uni in Oz, and it's offering certificate and diploma level courses in brewing. FedUni – the merger of Ballarat University and the Gippsland Campus of Monash University – says that "The emphasis within the Graduate Certificate/Diploma of Brewing is on developing a sound knowledge – both theory and practical – of core concepts and issues in the malting and brewing industries."
The courses cover topics such as brewing raw materials, the brewing process and yeast and fermentation. The certificate-level course is 18 months long, while the graduate diploma is a two-year endeavour. FedUni also offers short course study, in Malting and Brewing.
An added bonus: the uni doesn't just teach students how to brew, but also has a couple of its own beers available commercially.
For more information, head along to the FedUni website.