18 January 2011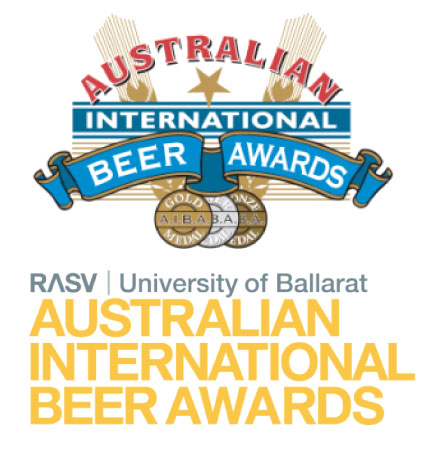 Entries for the annual Australian International Beer Awards (AIBA) close this Friday, 21 January 2011 and organisers are encouraging breweries from across the globe to enter this year's competition.
As the pre-eminent showcase of beer and brewing excellence in the Asia Pacific region, the truly international AIBA received more than 1,170 entries from around the world and awarded 11 of its 15 Champion Trophies to international breweries in 2010.
The 2010 Awards received 674 Australian and 495 international entries and looks to expand its international reach in 2011 with entries closing on Friday, 21 January 2011.
AIBA Chairman, Mr Peter Manders said that since its inception in 1993, the Australian International Beer Awards had grown in stature to become one of the most highly regarded awards of its industry, attracting a remarkable number of high quality and innovative beers from Australian and international breweries.
"With international entries increasing each year, the Australian International Beer Awards offers a unique opportunity for breweries to benchmark their products against the best in the world.
"The pre-eminent showcase of beer and brewing excellence in the Asia Pacific region, our focus is on increasing entries from around the globe including key focus areas in 2011 Canada and Asia.
"Established to reward excellence in the field of brewing and to assist in the promotion of the brewing industry, the AIBA's unique non-collaborative judging system is highly acclaimed, offering brewers significant value," said Mr Manders.
The AIBA's global reputation has been reinforced in recent years with the inclusion of some of the world's most respected judges, who join a panel of Australian industry experts to judge a variety of classes.
In addition to awarding the coveted gold, silver and bronze medals in each class, judges award 16 prestigious Championship Trophies.
Last year, the coveted Champion Exhibitor Trophy was awarded to Norwegian boutique brewery, Nøgne Ø – Det Kompromissløse Bryggeri of Grimstad, highlighting the international appeal of the event. In addition, five Awards went to breweries from the US, two to Norway, two to New Zealand and one each to Denmark and Germany with four of the 15 Awards going to Australian breweries.
Conducted annually by the Royal Agricultural Society of Victoria in conjunction with the University of Ballarat, the AIBA judging will be conducted at Melbourne Showgrounds in April 2011. The event will culminate in a gala awards presentation dinner in Melbourne, Australia on Friday, 20 May 2011.
For entry details please visit www.beerawards.com or contact the Royal Agricultural Society of Victoria on +61 (0)3 9281 7444.