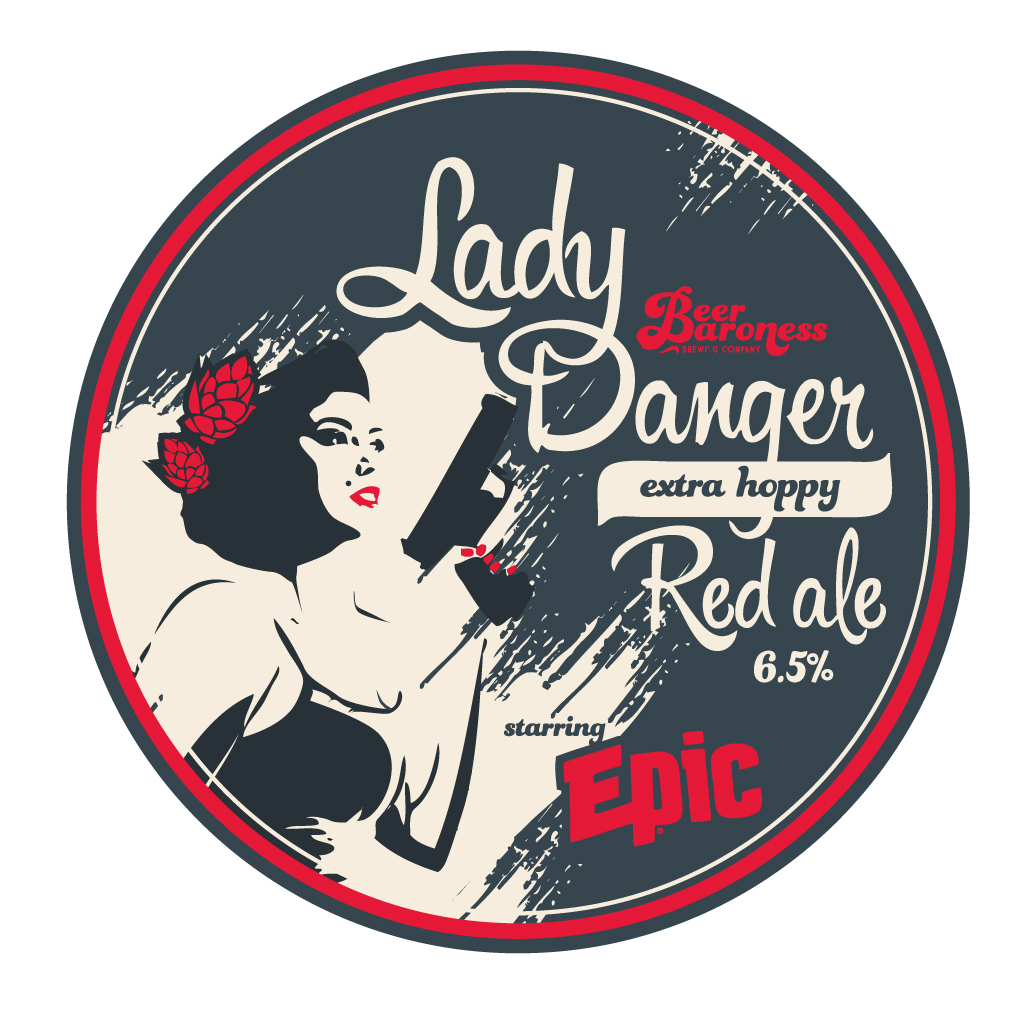 Presumably tapping into the summer beer drinking season (no pun intended) NZ's Beer Baroness has released her second collaboration beer in as many weeks.
Lady Danger sees the Ava Wilson pair up with the master of the over-hop, Epic Beer's Luke Nicholas. For the 6.5 per cent ABV Extra Hoppy Red Ale, Wilson says that she has brought the "sweetness" – working with Nicholas to ensure a balance between the floral notes and alpha levels of the hop mix and the rich red malt used in the brew.
Released yesterday, 17 December, at Pomeroy's On Kilmore, Lady Danger will be available in limitedquantities across the country from discerning craft beer bars.