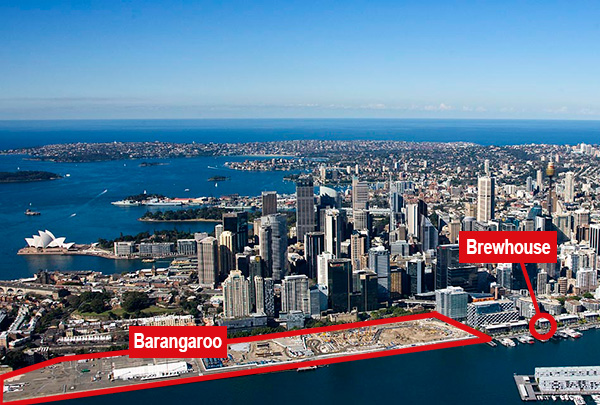 King Street Brewhouse, located at King Street Wharf in Sydney has gone up for sale due to health reasons.
The well-known spot was formerly the James Squire Brewhouse – and Bluetongue before that – and with the coming development of the Barangaroo project the venue is set to benefit from the $6 billion development project – with 23,000 employees set to be located there – and a coming $2.5
billion Darling Harbour redevelopment.
The site is being sold in its entirety, including the microbrewery and license that the current owner recently had approved after years of red tape.