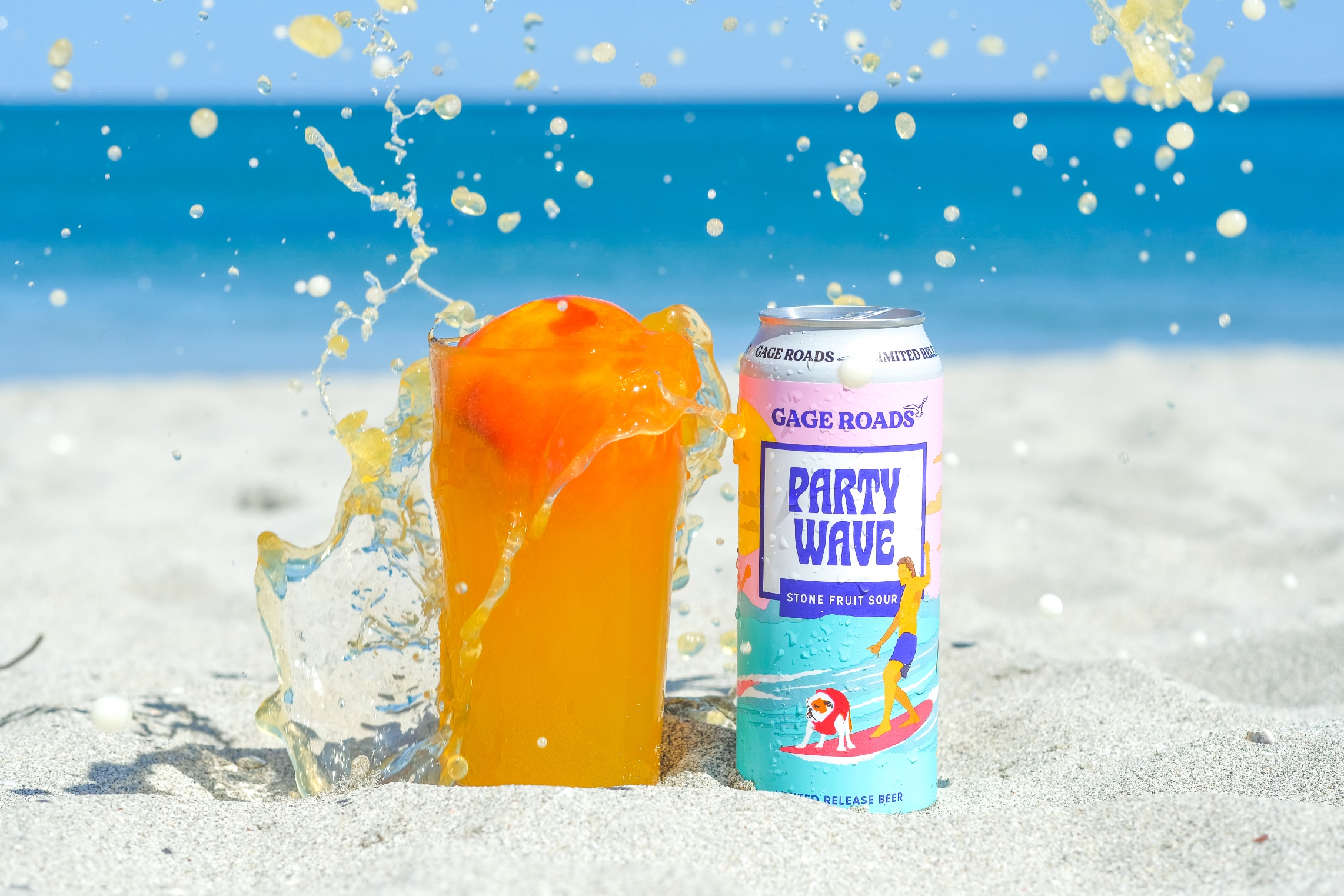 It may not be official, but Summer has arrived. Grab your mates and jump onboard with Party Wave Stone Fruit Sour!
The latest limited release from Gage Roads Brew Co combines upfront stone fruit aromas with a hint of funk. Take a sip for waves of peach and apricot. There's subtle bubble on the tongue, with a tart and refreshing finish.
Gage Roads' head brewer Ross Brown says Party Wave strikes a great balance, and will be a favourite this Summer.
"Party Wave is the perfect match for an Aussie Summer filled with all the good stuff. On the nose there's rich ripe fruit with moreish apricot and peach aromas, and some really nice tartness on the finish.
"It's not a sour that will invert your face, but it brings the sour funk you'd expect. I can definitely see myself getting into a few cans out in the sun over summer," says Ross.
Party Wave is brewed with real Aussie peach and apricot, which is as clear on the nose as it is the palate.
"I love the freshness and amazing fruit character we've been able to get into Party Wave. Sour beers are great in Summer, they're super refreshing and a great palate cleanser as well. There's great balance and approachability here and I think that will be really enjoyed by beer drinkers, sour fans and anyone that loves a refreshing drink in the sun."
This limited release was inspired by good times with mates. Party waves are all about that life – sharing the surf with your crew.
Party Wave comes in at 4.2% ABV. It's available in 4 x 500ml cans and tap. Hit the Gage website for a full list of stockists.
This is a sponsored content piece. To find out more talk to the Beer & Brewer sales manager.