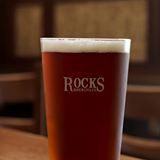 With a new brewery set to come on stream early in the new year, Rocks Brewing Co is looking to add to its growing team. The company is on the hunt for a qualified Production Brewer to join Head Brewer Scotty Morgan in the state of the art facility in Alexandria, Sydney. This position is a hands-on production role across the brewhouse, packaging and QA/QC.
Before you dash off your CV, thought, bear this in mind. Rocks Brewing Co tells us that they're a 'picky bunch', so they're asking only people with the correct tertiary education requirements to apply. But if you've got the qualifications, this could be the golden opportunity for you in 2014.
If you'd like to apply, email jobs@rocksbrewing.com.