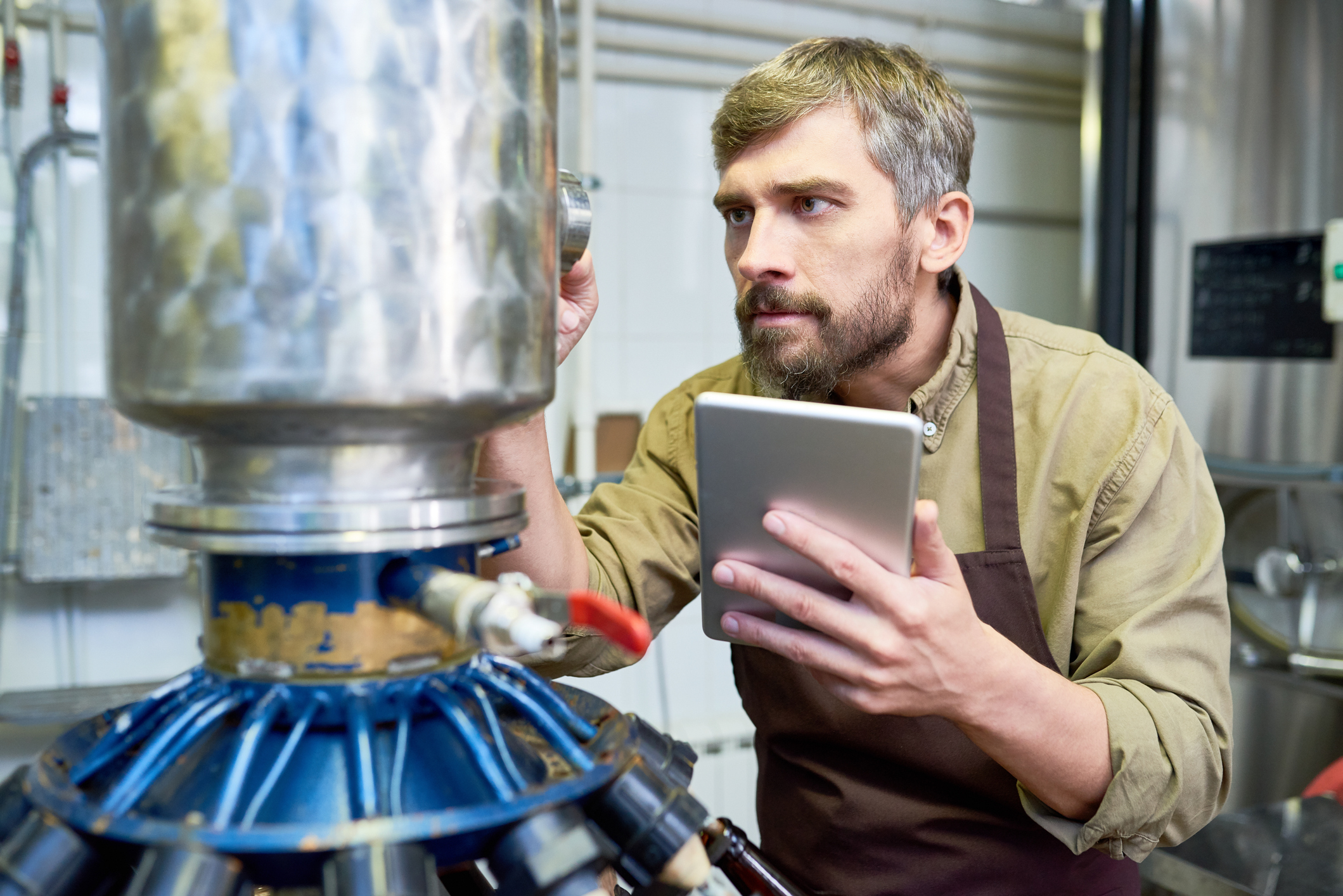 With the craft brewing and distilling industries growing on the back of consumer demand and greater government support the (AR) Interactive – Brewers & Distillers Guide to Workplace Safety 2021/22 has been launched in response to the increased risk of hazards and injury.
Produced by Pro-Visual Publishing, and endorsed by the National Safety Council Australia, the guide assists brewery owners and workers to recognise and control the key hazards specific to them by highlighting the latest WHS Regulatory Guidelines.
The 2021/22 guide, that's designed to be displayed in the workplace, has been developed with interactive augmented reality capabilities for use with a smart device. Pro-Visual said it's a targeted response to a changed landscape as new workers often respond well to information relayed via visual means rather than technical, written documents.
"Communicating WHS policies and procedures through a range of methods, including using technology that young people are familiar with alongside traditional methods, such as one-on-one discussions and team meetings, is highly effective," they said.
Confined spaces and the use of carbon dioxide in drinks manufacturing is a primary focus of the guide and are viewed through the framework of risk management, protecting workers from both physical and psychological workplace hazards, as well as human factors encompassing error prevention.
Pro-Visual's CEO John Hutchings said: "With rapid expansion of breweries and distilleries the launch of the Brewers & Distillers Guide to Workplace Safety 2021/22 is distributed free of charge nationally to promote industry-specific WHS education and training by providing resources to help create a safe and healthy work environment for all employees. We are excited to partner with our corporate sponsors to assist this highly innovative industry in understanding compliance and risk management and the changing requirements related to this".