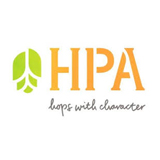 Hop Products Australia (HPA) has announced that a charity auction, the Premiere Crop of the Hops, has raised $10,000 for beyondblue: Man Therapy to help combat the challenges faced by rural Australians.
The auction saw the first 100kg bale of HPA Galaxy hops put up for auction, attracting bids from around Australia, as well as international interest. The final
price for the hops was four times its market value.
"The success of the auction, and the way the brewing community has really got behind the cause, has been overwhelming," said HPA Managing Director Tim Lord. "We're proud to have helped put a spotlight on of the significant mental health challenges men face, particularly in rural Australia. We can't wait to see the auction come to life when we're lifting a glass of beer brewed using the first Galaxy of 2014 – truly paddock to pint."
The donation comprises 100% of the proceeds from the auction along with a donation from HPA. With the potential to hop 60,000 bottles of beer, the bale was broken down into 10 x 10kg lots and purchased by a number of local brewery's and Far West brewery all the way from San Francisco.
The winning bidders were Crown Lager, VIC, Malt Shovel, NSW, ENDEAVOUR Beers, NSW, Far West, California, USA, Stone & Wood, NSW, Bright Brewery, VIC and Bootleg Brewery, WA.