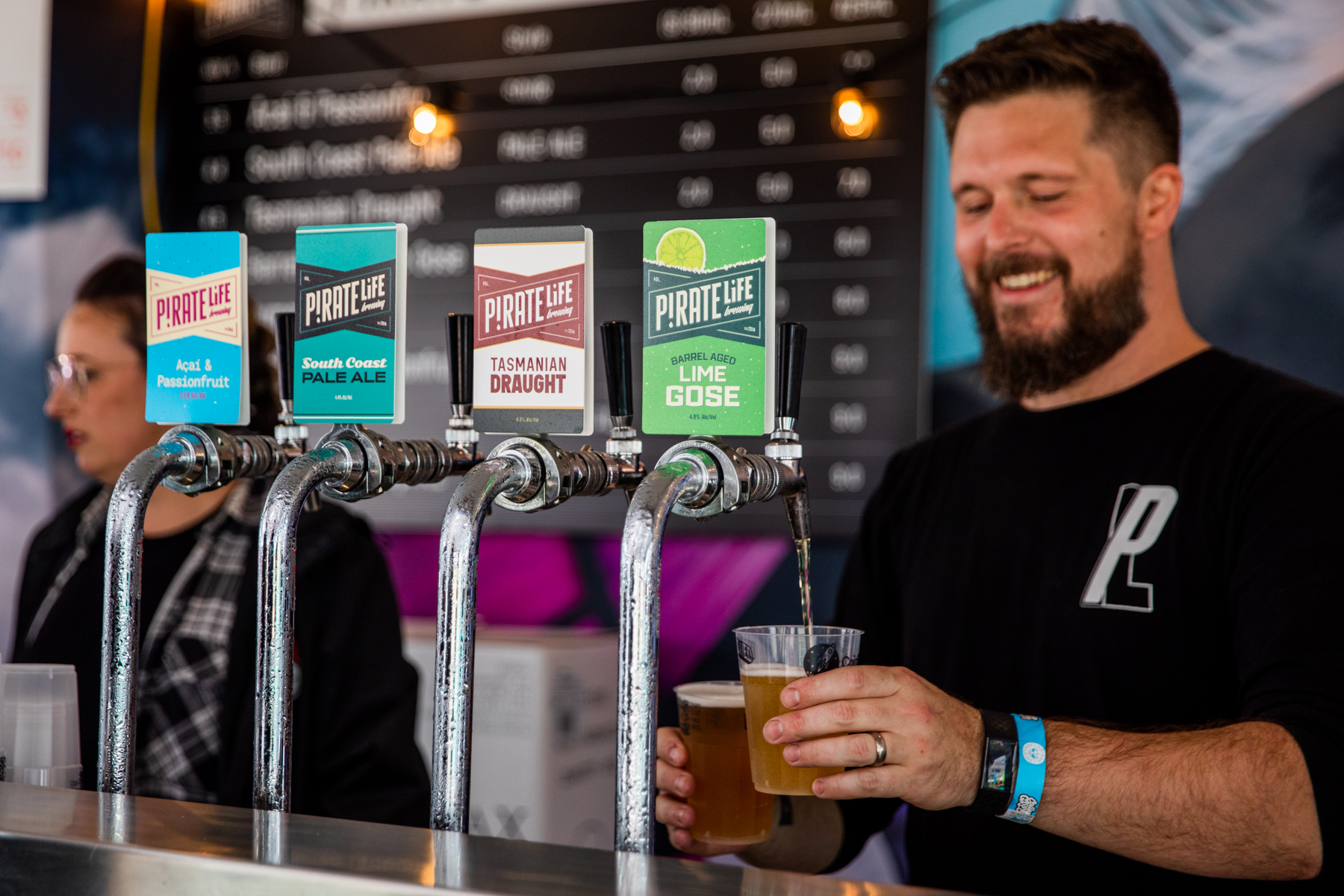 The HomeBrewed festival is returning to the Adelaide Showground from January 21 next year and will feature brewers, distillers, winemakers, chefs and a diverse line-up of South Australian artists on stage across four sessions and three days.
Organised by the team behind Adelaide's long-running Beer & BBQ Festival, the inaugural HomeBrewed event went ahead in February this year and attracted 10,000 punters.
"COVID meant that we weren't able to get Beer and BBQ happening this year, but we are excited to be able to bring the best in the business together for Homebrewed in January," festival co-founder Aaron Sandow said. "Given the continuing COVID situation, we are asking all ticket holders to be fully vaccinated when they come to the festival and there will be other appropriate COVID measures in place to ensure that we can be as COVID safe as possible while still kicking the festival into full gear."
The full line-up of food and beverage purveyors will be released next month but will include some special festival-only stalls and interstate brewers plus a Gilbert Street Hotel activation.
In the meantime an initial line-up of on-stage entertainment has been announced and will be headlined by Bad//Dreems, Luke Million and Peter Combe. Other highlights of the entertainment line-up include Teenage Joans, Shaolin Afronauts, Marlon x Rulla, Fluorescent Adolescents and Tilly Tjala Thomas.
Alongside the food, drink and music, entertainment will include sideshows, a market bazaar, tattoo shop, barbers, the SABC Homebrew Comp, the AFE Strong Man Exhibition and the "Beer Bod Wet T-Shirt Comp" to close out proceedings late Sunday afternoon.
"It's become a massive all-in South Aussie party," Aaron said. "The Friday night line-up on stage is something really fresh for us, some heavy beat influenced stuff and a disco party by Luke Million to close the night will be a real good time and the Saturday will certainly appeal to the rock'n'roll purists but really who would miss Peter Combe in full swing on a Saturday night."
HomeBrewed 2 is on January 21, 22 and 23. For more information visit homebrewed.beerbbqfest.com.au.
This is an edited version of a media release distributed by the HomeBrewed festival organisers.