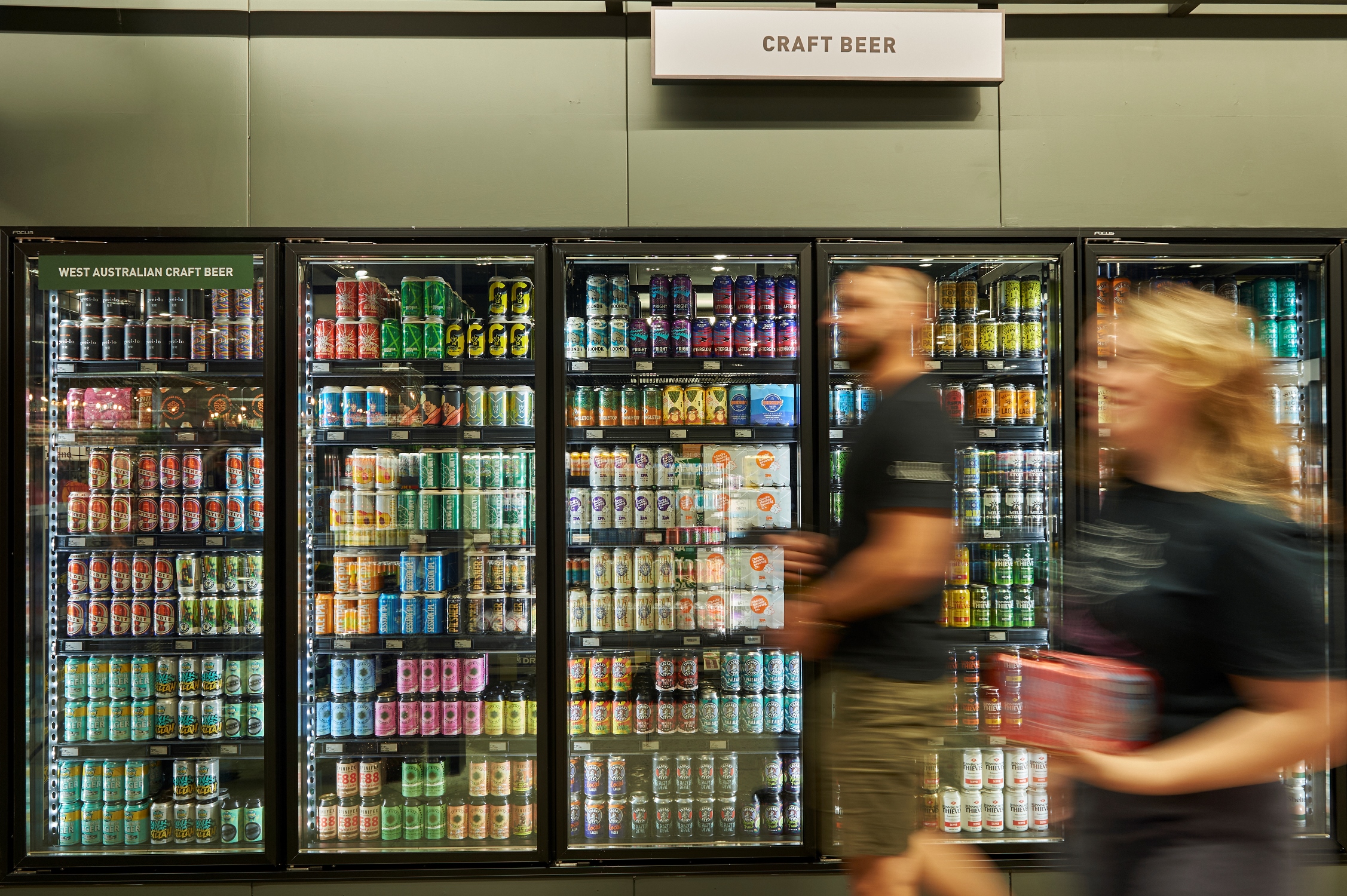 With nearly 500 different SKUs, almost 40 per cent of which are Western Australian in origin, Dan Murphy's new-look store in West Perth now boasts the retailer's biggest craft beer range anywhere in the country.
Like their South Melbourne store earlier this year, and most recently in Hamilton in Brisbane and Ascot Vale in Victoria, Dan Murphy's Hyde Park location underwent a recent design revamp that not only increases its beverage range but enhances the customer experience through innovation and technology as well.
"West Australians spend more on craft beer than any other state according to our sales data, and Dan Murphy's Hyde Park is our best performing store in the entire country when it comes to craft beer," Dan Murphy's managing director Alex Freudmann said. "The approach to our stores of the future is to offer curated ranges based on what locals prefer, which is why we wanted to make sure this store has our widest range of craft beer in the country.
"We are committed to continuing to support local brands and it's great to see such a huge offering of West Australian craft beers. It's an exciting time for Australian brewers, winemakers and distillers – there is a lot of innovation in the space, and we are seeing customers choosing to support local products more than ever."
One of the new local breweries to be stocked at Hyde Park is King Road Brewing Co – a family-run brewery set on farmland 40 minutes south of Perth.
Head brewer Steve Wearing said: "West Australians enjoy proudly supporting the breweries that are owned and run by fellow West Australians. We are proud to be a part of the WA brewing community and are excited to be featured within a store that has a big focus on local beers. Keep an eye out for King Road IPA – this has won a number of awards lately including trophies at both the Australian International Beer Awards and Perth Royal Beer Awards."
At the heart of the renewed West Perth location is a central area where customers can experience tastings, recommendations and micro-classes.
"We know that our customers want to discover and educate themselves about the world of drinks, but many are pressed for time. The micro-classes are perfect for customers who have 10 to 15 minutes spare while browsing the store. They don't have to go through the hassle of booking in advance, instead, these classes are on-demand so customers decide when it suits them," Mr Freudmann said.
Hyde Park is also the first Dan Murphy's store in WA to be fitted with electronic shelf labels (ESL) which feature Near Field Communication technology, enabling customers to get more product information.
"An average store will beat hundreds of prices every week, and changing those price tickets can be quite time consuming for the team, but with ESL tags, it's simple and efficient," Mr Freudmann added. "We are also seeing that stores that have ESL use 90 per cent less paper, so the technology will help us reduce paper usage."