Tasting like a great Pale Ale, Holgate's Brewhouse's Tropical Pale is brewed using all gluten free ingredients, including rice, sorghum and traditional brewing hops like Mosaic and Amarillo.
Originally created for a brewer mate recently diagnosed as coeliac, Holgate's gluten free test brew was naturally lower in carbs, so Holgate doubled down and lowered the carbs even further to create a great tasting pale with less than 1.4g of carbs per 100mLs.
Winning a bronze medal at the recent AIBA awards, James Smith (The Crafty Pint) describes it as "pouring pale golden and clear as you could wish for, there are hop-derived, melon-led tropical aromas alongside something more mandarin-orange while those hops add a decent clip of fruity bitterness too. It's pretty lean and dry and, while an experienced palate will be able to tell it's not gluten-based, it still lives up to its billing as a crafty pale."
Following on from Holgate's other successful 'lifestyle' beer, their Love All Pale Ale (non alc), the Woodend brewery continues to create great tasting beer which also gives a delicious option to beer lovers trying to live their best, healthy lives.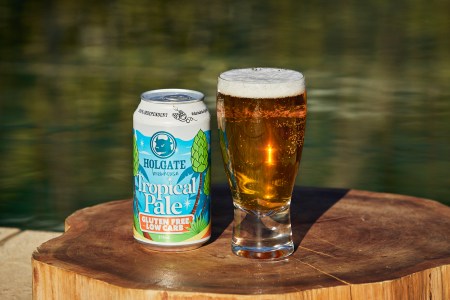 Tropical Pale joins a stable of Holgate autumn and winter releases, including the 2022 release of Campfire Red IPA (AIBA gold, voted one of The Crafty Pint's Best New Victorian Beers 2021), AIBA trophy finalist and gold medal winner Barrel-Aged Imperial Stout, and 2022 release Empress Imperial Mocha Porter (out later in June).
Buy the Tropical Pale from holgateshop.com.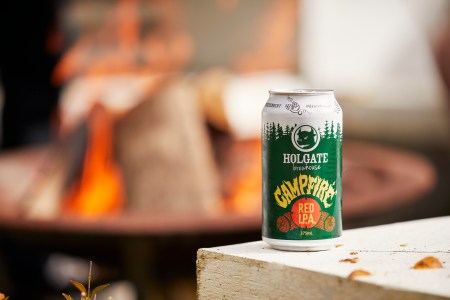 Holgate Brewhouse
79 High St, Woodend, Vic, 3442