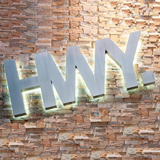 The second annual Highway Hotel Craft Beer & Cider Festival will be held on the weekend of 5-6 April, 2014.
The Highway stocks more than 340 different lines of craft beer and over 50 ciders, and they're throwing this party to celebrate the surge in craft beer popularity. It's more than just the beers on offer – the weekend will feature Cooking with Beer demonstrations from Paul Mercurio and Callum Hann, alongside a specially prepared menu from Head Chef Nick Finn.
The brewers and breweries represented include Barossa Valley Brewing, Big Shed Brewing Company, Clare Valley Brewing Company, Coopers Brewery, Mismatch Brewing Company, McLaren Vale Beer Company, Pikes Beer Company, Prancing Pony Brewery, Smiling Samoyed Brewery, James Squire, Little Creatures, Matilda Bay Brewing Company, Stone and Wood Brewing Company, Bravo Craft Beers, Brooklyn Brewery, Experienceit Craft Beers, The Hills Cider Company, Old Mout Cider, James Squire Cider, Kirin Cider, Napoleone & Co and Applelation Cider.
Plus entertainment from DJ's Dave Collins, Jason Lee, Eric Stephens, Tom n Tys, Luke Henry and AliB, it'll be a weekend to remember.