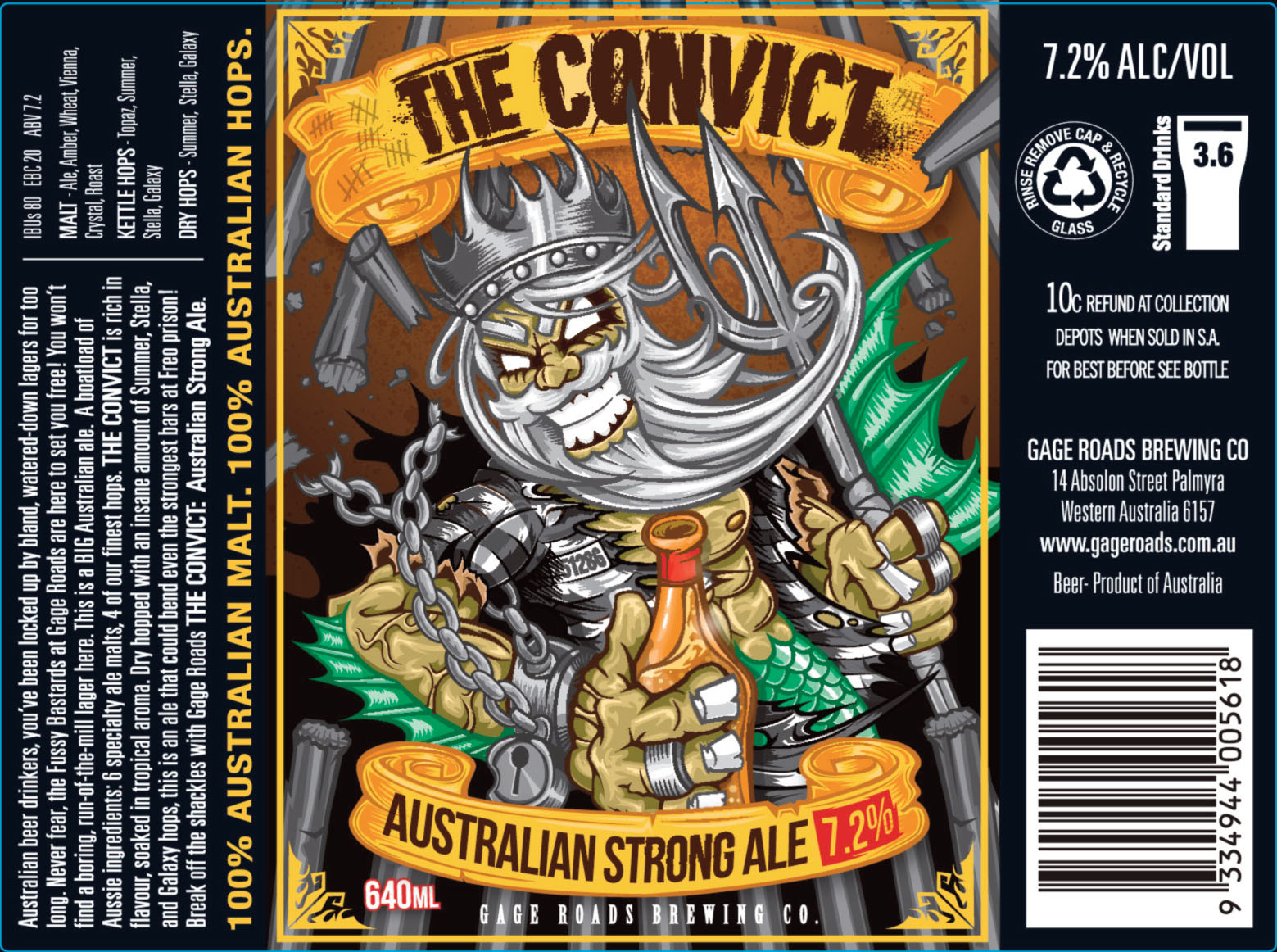 Gage Roads Brewing Co has officially announced the release of their specialty Australia Day 2013 brew with the launch of the limited release Australian Strong Ale dubbed The Convict.
Briefly mentioned in an ASX announcement last year, the brewery has delivered a beer that is defiantly at odds with the traditional notion that non-challenging lighter-bodied beers are the best remedy for a hot Australian summer's day.
Instead, according to General Manager Operations Aaron Heary, the Gage Roads crew is pushing the boundaries of what drinkers expect.
"We wanted this to be a head-turner," he says. "The name, the artwork, the style, everything about it is provocative."
The 7.2 % ABV is certainly sure to turn a few heads, along with the 80 IBUs and all-Australian malt profile. Add to that the deep reddish-brown colour of the beer and it is certainly not a typical summer release.
"It's a fantastic beer," Heary says, "It's going to be popular, so if you see one, buy it, don't assume you can come back later and get one."
With a quartet of Australian hops – in keeping with the patriotic theme – the brew is described as having "a distinctive floral, and tropical aroma reminiscent of citrus and passionfruit, with a hint of spicy anise". And despite the hefty bitterness the malt profile has been ramped up, with six specialty malts, to provide an, apparently, surprisingly sessionable brew.
The Convict Australian Strong Ale is a limited release and is expected to begin hitting shelves any day now.
Technical Information
ABV: 7.2%
IBU: 80
EBC: 20
Malt: Ale | Amber | Wheat | Vienna | Crystal | Roast
Hops: – Kettle: Topaz | Summer | Stella | Galaxy – Dry: Summer | Stella | Galaxy