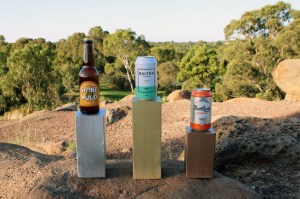 GABS Beer, Cider and Food Fest has opened the voting for its Hottest 100 competition.
The annual tradition started back in 2008 and now sees tens of thousands of voters choosing their five favourite beers of the year.
Over 1,700 beers from more than 190 breweries are available for people to choose, with the opportunity to suggest beers that aren't on the longlist available.
Last year's winner was Balter XPA, with Stone & Wood Pacific Ale and BentSpoke Crankshaft taking silver and bronze respectively.
Voting closes at 11:59pm AEST on Friday 18 January 2019. Once the votes are in, GABS will count down the results from 100 to 1 on Sunday 27 January.
In addition to the Hottest 100 Aussie Craft Beers, GABS will also release the Hottest New Beers (released for the first time in 2018), Hottest Indie Beers (released by independent breweries) and Hottest Next Beers (beers that placed from 101-200).
GABS will be held in 2019 at Melbourne (17-19 May), Sydney (1 June), Auckland (29 June) and, for the first time, Brisbane (27 April).
Click here to start the poll.