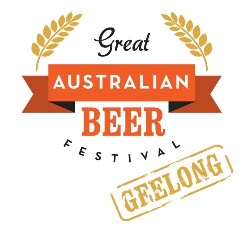 The Great Australian Beer Festival (GABF) has announced details of its third annual Homebrew Competition and called on all homebrewers who think they've got what it takes to enter.
James Rimmer, winner of the second competition held earlier this year, is currently preparing to brew his winning batch under the guidance of Little Creatures in their Geelong brewery. Rimmers' beer will be on taste at GABF 2015, Saturday 21 February, 2015.
The winner of the 2015 Homebrew Competition will also earn the opportunity to brew their winning batch under the guidance of Little Creatures.
Festival director Michael Ward said homebrewing is becoming more popular and attracts people from all walks of life.
"We're expecting entrants will come up with some innovative beers. This is a truly fantastic opportunity for aspiring home brewers to turn their commercial dreams into a reality. We just wanted to do something a bit different to show that we support home brewers," he said.
GABF organisers will again be giving homebrewers the chance to put their beer making skills to the test and stand alongside some of Australia's most renowned boutique breweries with their very own stall at the 2016 festival.
Sponsored by Australian Beer Ambassadors with the assistance of Little Creatures brewing team, the competition has six categories in which home brewers may enter:
• Lager
• American Ale, India Pale Ale
• Hybrid Beer, English/Scottish/Irish Ale
• Brown Ale, Porter and Stout, Strong Ale
• German Wheat and Rye Beer, Belgian and French Ale
An expert panel of judges will consider appearance, aroma, body, flavour and technical quality as per the Beer Judge Certification Program (BJCP) Style Guide. Beer submissions open on 2 February, 2015 so let the malting, mashing, boiling and fermenting begin! For entry forms and further information, click here.