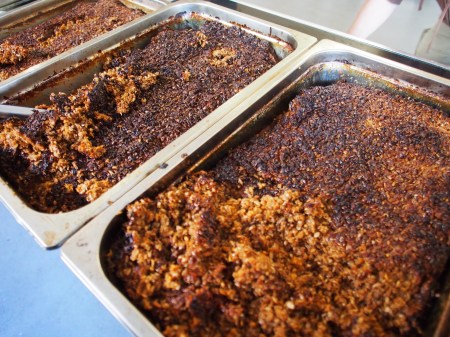 Brisbane brewery Fritzenberger is brewing a traditional Lithuanian Keptinis – a baked farmhouse ale.
The beer, which is being brewed for a special event on Tuesday 10 September, uses an antiquated technique that involves baking the mash in a large oven, which develops a charred crust on top and a sticky, caramelised layer on the bottom.
Fritzenberger's head brewer Matthew Glanville found the process on an online blog that covered many brewing heritages from northern Europe, including the on-trend yeast phenomenon that is kveik. He then decided to give it a go.
"While kveik is more about the particular yeast usage, the Lithuanian approach is more about the malty aspects as opposed to the fermentation process," he told Beer & Brewer. "I've always had an interest in that historical side of the brewing practice, what tips and tricks I can pick up from things that we used to do that we don't do any more.
"The brewing technique we reproduced is still practised in some parts of Lithuania, and is quite similar to how we think beer was brewed in ancient Egypt and Sumeria around 6,000 years ago.
"From what I can tell this practice used to be more widespread, but it's only really remained active and alive in Lithuania. In those northern parts of Europe, that was a fairly common thing. It seems to have been a farmhouse style, produced mostly using equipment that was already around.
"It looked like a lot of other places have grown out of it, or forgotten those traditions whereas some of those isolated farmhouses are still doing their thing.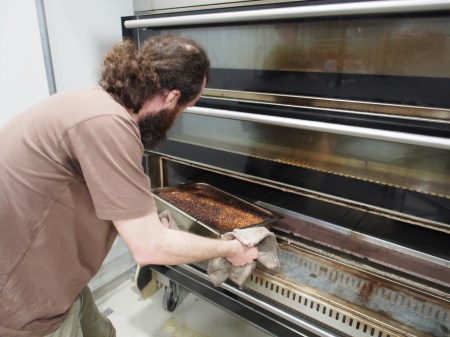 "We had one little test using our oven on-site. With our regular commercial oven, we could only bake enough mash to make half of a 50-litre keg. And we thought the results were pretty good. They were interesting, they weren't too crazy or outlandish,  so we thought it was worth up-scaling and getting someone else on board so we could get a bigger oven."
Fritzenberger turned to a bakery near its pilot site called Flour and Chocolate and used their ovens, which have stone bases and thus keep a lot of radiant heat.
For a yeast, Fritzenberger used a sour dough culture from Flour and Chocolate, which Glanville told Beer & Brewer gave the beer "a bit of Belgian yeast character.
"But it's got a real toffee, toasty kind of thing. It's somewhere between an amber ale and a porter if I had to pick other beer styles to relate it to, but there is something distinct about it that I haven't tasted specifically by another process before."
While traditional Lithuanian keptinis uses Lithuanian malts, Glanville used Australian Pale malts and rolled oats, with no special coloured malts. This means that all the colour and malty flavours come from the baking process.
Another change to the traditional recipe Glanville made was to put the wort through a 10-minute boil after the baking process.
"We didn't make it a raw ale. It's not actually boiled. It's mashed and then baked and then lautered and then run off and then fermented. I didn't know what it would do to the shelf life of the product and I was nervous it would get impacted during the fermentation and it would ruin the whole batch. I wasn't ready to go that far."
A small charge of Saaz hops were also, although this was largely to ensure the beer was seen as a beer by the tax office than to provide any hop character or bitterness.
"They traditionally use a small amount of hops," explains Glanville.
As far as Glanville's research has uncovered, this will be the first keptinis that has been commercially brewed in Australia (he has found a few homebrewers who have made it).
He has made a 200-litre batch. This special edition brew will be on tap from Wednesday 11 September at Fritzenberger Petrie Terrace and then from Friday 13, all three Fritzenberger venues will have it available on tap.