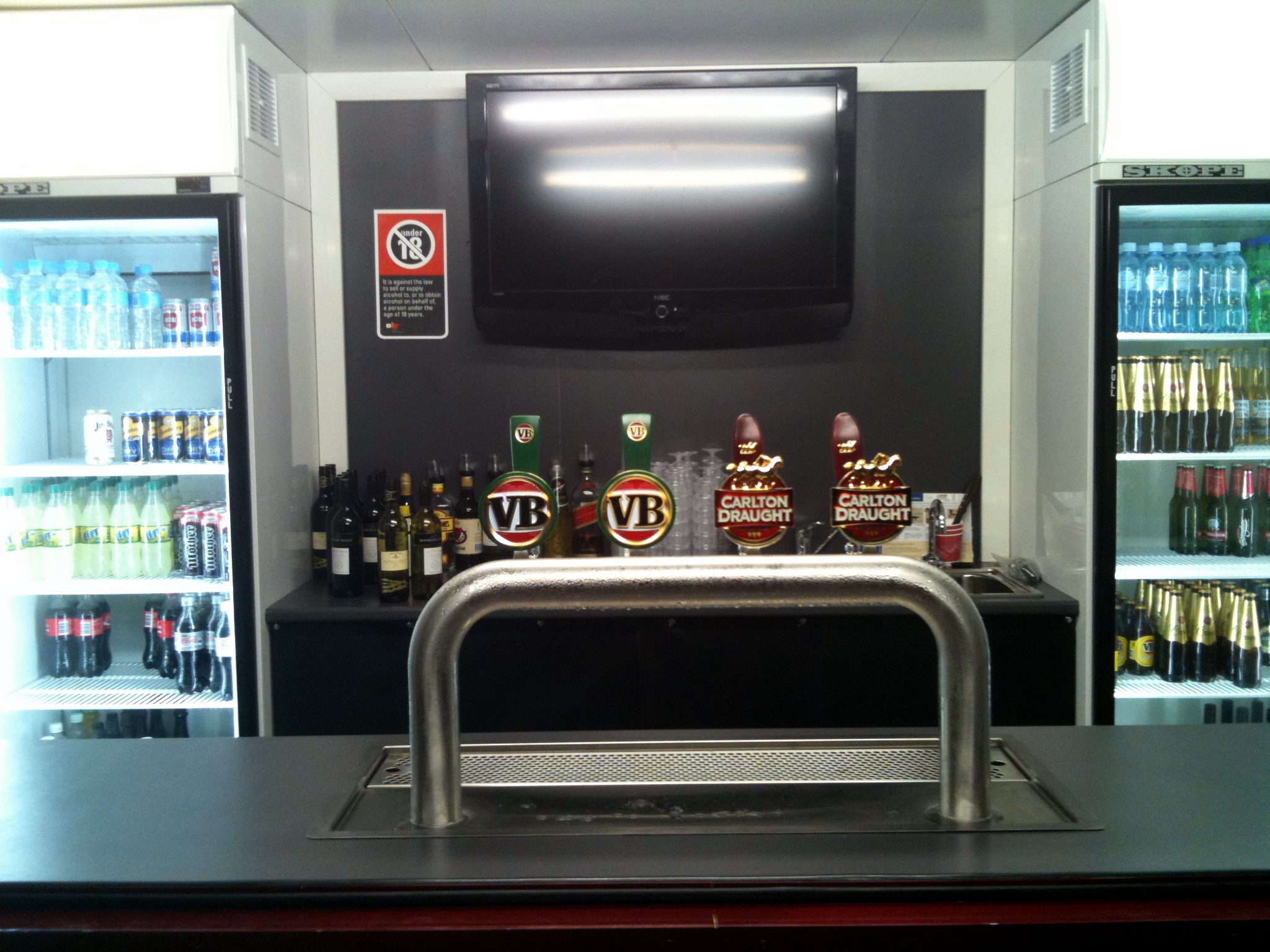 The Alfresco Bar / Kiosk has all the features & more that surpass anything available in the Food & Beverage industry as these Bars can be delivered on-site, on-time and on-tap, "your own Pub" ready to serve Chilled Beer or Hot Espresso Coffee within an hours of setup.
These units are not restricted to Beer as they can be fitted out for Coffee and Food, an unlimited use to suit a variety of requirements.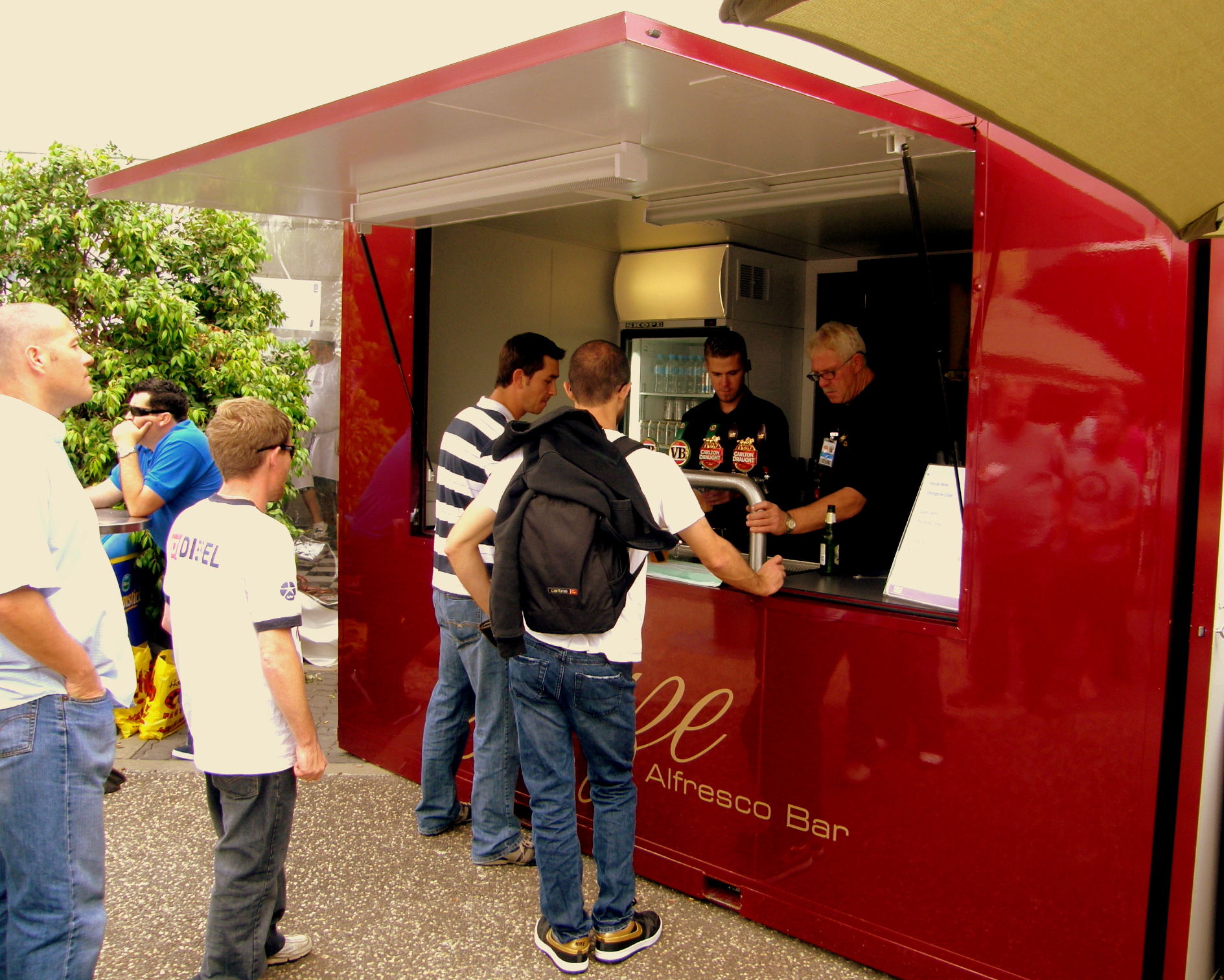 Alfresco Bar / Kiosk included Features:
2 Display / product fridge's with Rear Fill access for 1500 cans / bottles

Minimal staff required for optimum output

Multimedia centre to download & display, Menus / Videos / Music

Hands-free & wash up facilities

Easily located on site and fully lockable for security

Size: 3600mm width x 2400mm depth x 2400mm height.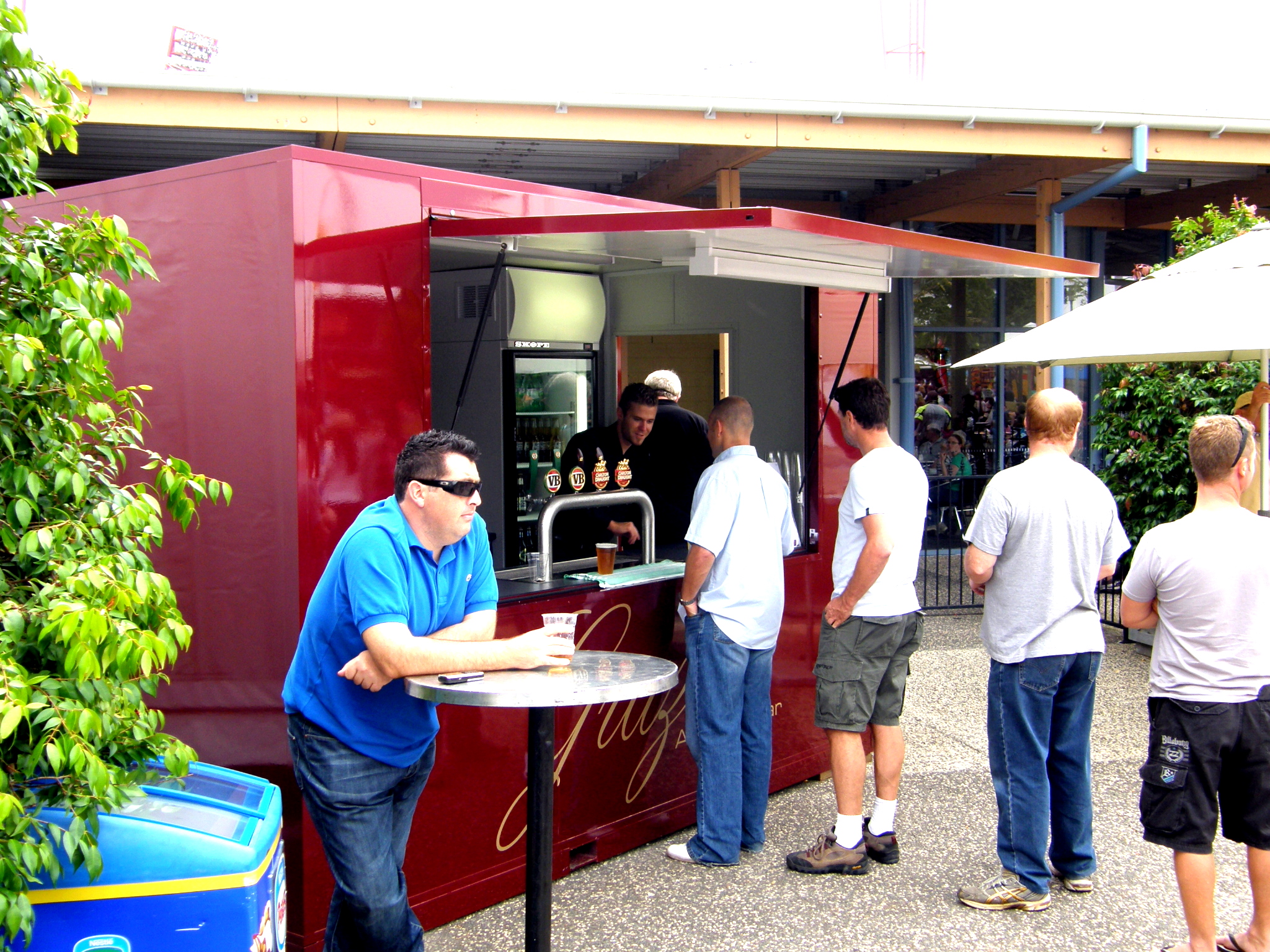 Alfresco Bar Optional Features:
State of the art chilling & dispensing equipment

External quick-release fittings for multiple Kegs

4 Font tap dispensing, capable of 800 Schooners per hour

Espresso coffee machine and Grinder
Pricing
$50,000 incl GST each. Price excludes Optional Features, POA.
Price ex: Silverwater, Sydney. NSW.
Sales Enquires: Ian Baxter.
Mobile: 0402 799 500.
Sponsored Promotion