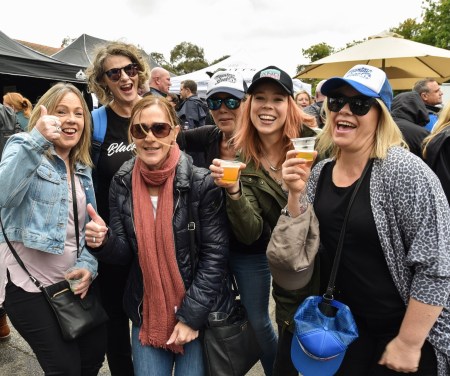 Having run the Canberra Craft Beer & Cider Festival since 2006 the Schwartz Family Company have turned their attention to the burgeoning Gold Coast scene as the site of their newest event.
COVID-restrictions permitting, the inaugural Gold Coast Beer & Cider Festival will be held on the afternoon of Saturday 23 October 2021 at Broadwater Parklands. Online pre-sales are $20 or $30 on the day while it will be a family-friendly event, with complimentary activities for children and free entry for under-18s.
The Schwartz Family Company, that also own the multi award-winning Sydney Brewery, launched the Canberra Craft Beer & Cider Festival in 2006 ahead of establishing The Hunter Valley Wine Festival in 2011 before it was renamed Hunter Valley Wine & Beer Festival this year.
Company owner Jerry Schwartz said the Gold Coast's climate, along with the growth of craft breweries in the region, meant it was the perfect time to launch the inaugural event.
"This is a golden opportunity to celebrate the Gold Coast's reputation for hospitality. We have seen the positive reaction to both our Canberra and Hunter Valley events, with the relaxed, friendly and sophisticated environment.
"The craft beer sector has matured rapidly in recent years with an emphasis on distinctive, fresh and innovative brews with real character. And the characters behind the brews will be available throughout the Festival to share their stories and provide tastings across their product ranges."
Head to the festival website for more information.