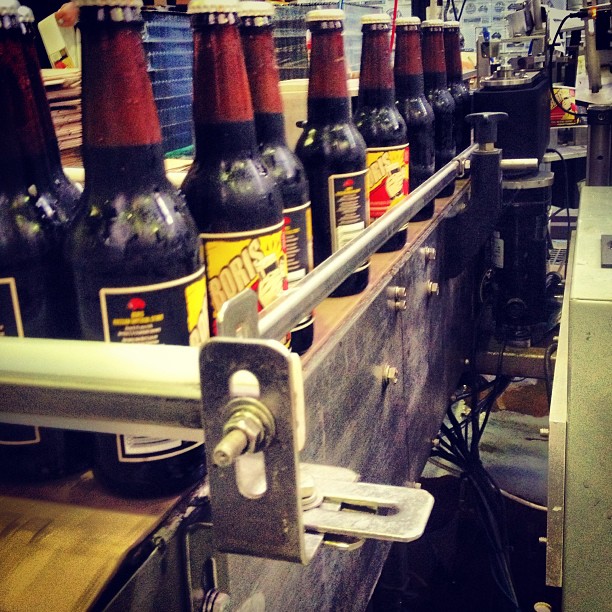 Winner of the 2013 AIBA Trophy for Best Porter – according to Varis that is where the brew best fit the style guidelines (and clearly the judges agreed) – Feral Brewing's newest addition to their fledgling bottled Brewpub Series is Boris, a Russian Imperial Stout that weighs in at a hefty 11.5%.
The brew should be hitting shelves in the next few weeks, though Sydney fans may get a chance to sample it this week at the Feral Tap Takeover at the Royal Albert Hotel inSurry Hills Tuesday 13 June.
Boris Russian Imperial Stout 11.5% 52 IBU
Boris the Russian Imperial Stout, from the cold depths of Mother Russia, cough cough, we mean Boom Town Perth, Western Australia. Boris pours jet black in colour with a tightly packed mocha head and a viscous full body. Boris is brewed using five specialty malts including roasted dark and chocolate barley imported from the free economic world. These malts contribute to the bold espresso and chocolate aromas and flavour. Boris is a beer to be savored and free of radical reform. Best enjoyed between 8 and 12C.