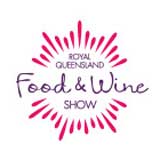 Entries are now open for the Royal Queensland Food & Wine Show's Beer & Cider competition, which is returning this year after a comprehensive restructure.
The competition, under the watchful eye of Chief Judges Ian Watson (Beer) and Neal Cameron (Cider), the restructured competition includes alignment with the USBA style guidelines and draught beer now being accepted in traditional bottles or growlers, flagons and self-contained 5 litre kegs.
"There has been so much growth in the Australian beer and cider industries over the past few years and producers have become much more adventurous with their products," Ian Watson said. "It's so important to showcase what's on offer and reward those stand out entries."
Entries to the competition close on 23 May, 2014. For details on how to enter, head to the RQFWS website.