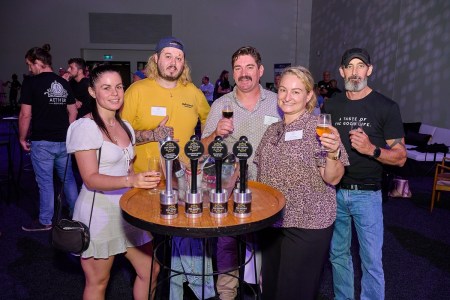 Australian beer makers are being urged to put their best brews forward with entries now open for the 2023 Royal Queensland Beer Awards presented by Rallings Labels, Stickers and Packaging.
The competition will see a team of highly experienced judges including brewers, sensory experts and industry figures award trophies across 10 beer styles including pale ale, lager and porter/stout.
The beverage bestowed the title of Rallings Grand Champion Beer will receive a $5,000 Lion bursary, with further opportunities to be showcased during Queensland's largest event – the Royal Queensland Show (Ekka).
Those new to the industry will also be recognised, with Queensland brewers, who have a maximum three years' experience, eligible to be crowned The Star Entertainment Group Best New Queensland Craft Brewer of the Year. The winner will have their brews sold at a vast array of The Star outlets across southeast Queensland.
RQA Beer Advisory Group member and judge Steve Henderson said he expected to see an increase in entries in 2023, following a record 570 entries this year.
"The competition has become better known interstate, plus the offer of free freight for New South Wales and Victorian breweries makes the competition much more accessible for brewers to have their product judged," he said.
"In the last 12 months there has been a rise in a particular beer style called cold IPA, so I would expect to see quite a few entries in the New World Lager category next year.
"The Royal Queensland Beer Awards aims to showcase the best of not only Queensland, but Australian beer, and I look forward to the results."
Entries must be in by Friday 3 February, with judging taking place from Monday 27 February and the winners to be announced at an awards presentation on Wednesday 1 March 2023.
This is an edited version of a media release distributed by the Royal Queensland Beer Awards.