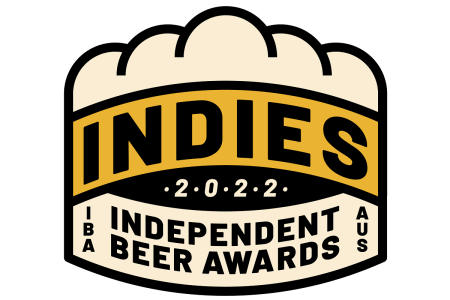 Entries for the 2022 Independent Beer Awards (The Indies) and expressions of interest to judge at the competition close tomorrow (August 12).
This year's Indies, which feature updated branding, will incorporate a whole suite of changes that follow on from the Independent Brewers Association's (IBA) external review of the awards program. Chief among these are the implementation of a new scoring methodology to determine Champion breweries and state trophy winners, improved feedback strategies and an integrated training and mentoring program for judges. The 2022 Indies will also welcome the likes of new style categories that address trends like Juicy-Hazy, No and Low Alcohol and the renaming of Hybrid and Mixed Culture to Fruit & Funk.
Entry guidelines for the 2022 Indies Awards can be found here and delivery details here. And expressions of interest for judges can be made here.
Indies judging will commence on September 26 ahead of the live-streamed and state party-hosted awards night on October 13.
The Independent Brewers Association have also now put out the call for volunteers and stewards who may want to learn more about beer awards or to just be a part of it all. They're looking for individuals to help set up and serve beer for either full or half days between September 25 – 29. They'll supply you with a t-shirt, lunch and even a case of beer for every half shift. Head here if interested.